2011 | NYC | Curator
Judith Souriau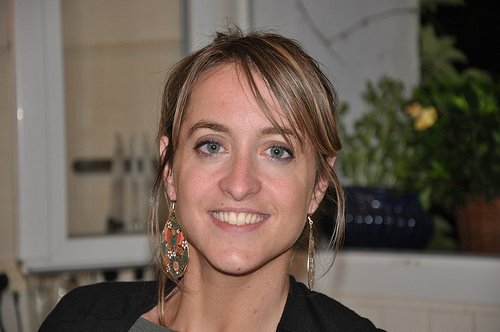 judith-souriau
Judith Souriau is Residency Unlimited's 2011 Online Critic in Residency. Souriau, a French curator and art critic, works internationally contributing to Art Press, Mouvement, Les Cahiers du Musée national d'art moderne (the Centre Pompidou's quarterly arts journal), and Libération's arts blog.
For Residency Unlimited's Dialogues forum, Judith is engaging in conversations with artists such as Julien Bismuth and Georgia Sagri who use performance and consider internationality and displacement as integral to their practices in the same way that globalism and nomadism are integral to residencies. With the art scene's transformation into an intrinsically international entity, the staging of live art works and performances (where the artist must be physically present) raises more, and more complicated, questions.
Judith Souriau is one of six young international curators to have been invited in 2010/11 to CuratorLab, Stockholm (Konstfack University College for Arts, Crafts and Design). Coming from a background in Philosophy (Université Paris 1 Sorbonne, 2002-2006), Judith  first worked on the institutional theory of arts (George Dickie, Arthur Danto) and the institutional critique. She became concerned with the way artists continue to challenge the exhibition as a display, using the format as a discursive tool. The inclusion of the living in exhibition displays and museums by artists such as Tino Sehgal and Roman Ondák led her to begin researching and writing about performance. Her book, Exposer le vivant – La performance au musée (Le Gac Press, aka Monografik), will be published by the end of 2011.
Souriau holds an MA in Philosophy and another in Art History from Université Paris 1 Sorbonne. Souriau recently co-curated the Apexart (New York) 2011 Franchise, Washed Out – which included such artists as Maja Bajevic, Stefan Constantinescu, and Estefania Penafiel-Loaiza, among others – at Konsthall C, Stockholm.