2021 | NYC | Artist
Judit Kis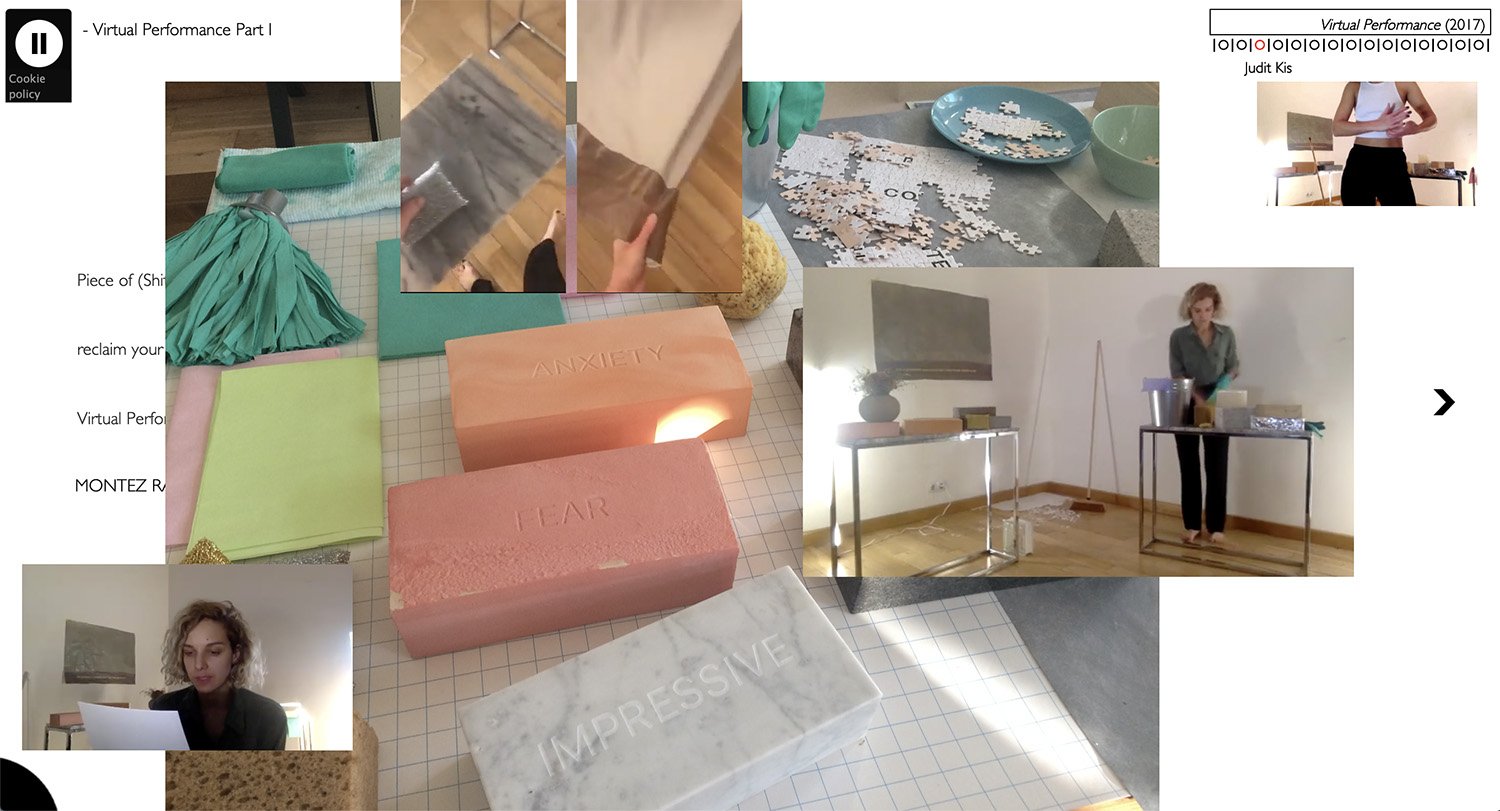 Judit Kis. Virtual Performance, 2017/2020
Artist Name: Judit Kis
Residency Dates: May - July 2021
Born: 1988
Hometown: Budapest, Hungary
Lives & Works: Budapest and Berlin
URL: https://www.u-dyt.com
Education:
2015 – M.A in Intermedia Arts, Hungarian University of Fine Arts, Budapest
2013 – B.A in Fine Art Theory and Curatorial Studies, Hungarian University of Fine Arts
2012 – Chelsea College of Art and Design/ University of the Arts London
Bio/Statement
Judit Kis is the winner of the 2020 Acax Leopold Bloom Young Visual Art Award.
Her video performances and virtual diaries reflect on the experiences and traumas that shape identities, personal boundaries and behavioral patterns. Kis explores the possibility to integrate healing rituals in her practice through experiments with sculpture and the digital engagement of her audiences. In the past ten years her work was exhibited at the galleries, museums, and festivals internationally including Collegium Hungaricum Berlin, Chelsea College of Art and Design in London, Center for Contemporary Art in Glasgow, Topic Gallery in Geneva, Leiminspace in Los Angeles, ZÖNOTÉKA in Berlin, Pärnu Video Art Festival in Tallinn, New Budapest Gallery and Crosstalk International Video Festival in Budapest. Kis presented her theoretical research in a lecture performance at the Video Vortex XII conference in Malta (2019) and has contributed to the VV Reader. She had residencies and workshops at Stuttgart State Academy of Arts and Design, Picto - Espace d'art independent in Geneva, and Kingston University in London. In 2019, Kis was awarded the Derkovits Art Grant and exhibited her work at the Kunsthalle Budapest.
Support: Judit Kis's residency is made possible with support from The Trust for Mutual Understanding and ACAX Agency for Contemporary Art Exchange.