2017 | NYC | Artist
Juan Sánchez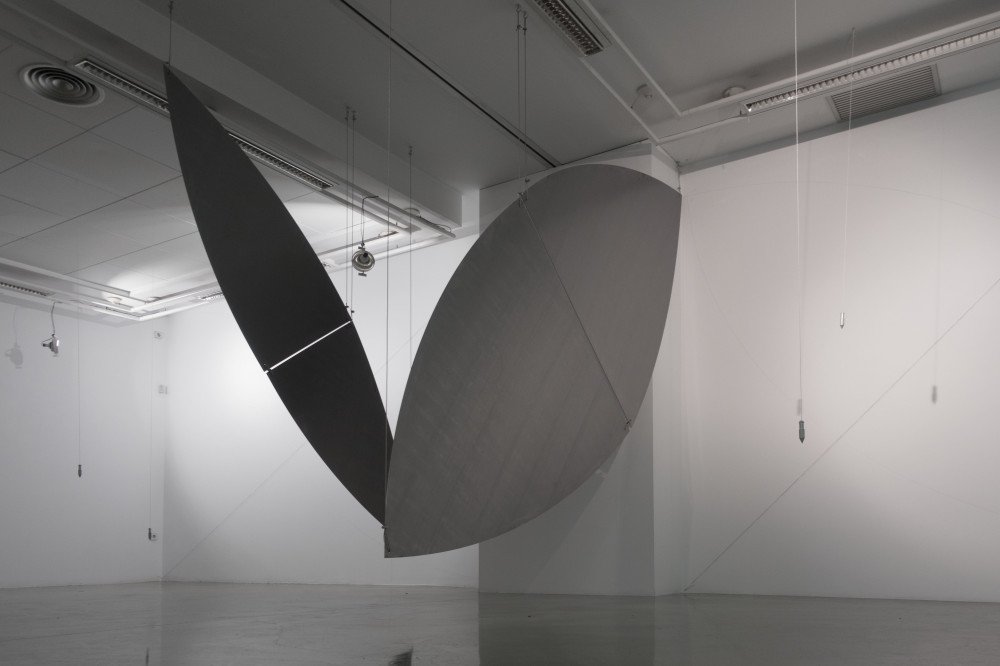 Resounding autonomous form No. 1 and No. 2
2016, 4 iron planes, 8 steel cables, 8 tensioners y 4 plumbs. No. 1, 2940 x 770 mm, No. 2, 3740 x 1440 mm
Bio / Statement:
The Spanish born artist Juan Sánchez applies a methodology that allows for a visually heterogeneous practice conceptually based on values such as economy of materials and the revision of the means of artistic expression. The artist to refers to his work as "projects involved with visual production processes that are linked to artistic and visual formal resources that I refer to as Autonomous forms". His main focus is to rearrange the environment to distort the habitual utility of domestic objects and the means of artistic expression. To achieve this, he alters the conceptual systems of signification relating to objectual areas and their related materials, and interfers in his environment by generating spatial strategies that are placed between public and private space.
Solo shows in Spain include: 2016 "Las auténticas protagonistas son las gallinas", Centro Párraga, Murcia; 2015 "Pintura encontrada", LAB, Murcia; 2014 "A veces confundir la Historia ayuda", T20 Gallery, Murcia; 2013 "Transvase intercontinental de una forma autónoma rosa", Sala D´Arcs, Chirivella Soriano Foundation, Valencia.
He has participated in group shows in Spain including: 2012 – 2015 Collaboration Grant, UPV; 2014 Mardel Foundation, Valencia, First prize; 2014 ART<30 BS_2014, PARÉS–TRAMA Gallery, Barcelona; 2013 PARADOX FABRIC GRANADA 2013, Memoria de Andalucía Museum, Granada; 2013 PAM!, UPV-CARME Museum, Valencia (special mention Outstanding work).
Select Permanent Collections: DKV Collection, Valencia, Spain
Support: Juan Sánchez's residency is made possible with support from a production and residency grant 2016 DKV GRAND TOUR 2016, DKV-UPV, Valencia.