2017 | NYC | Artist
Joshua Nierodzinski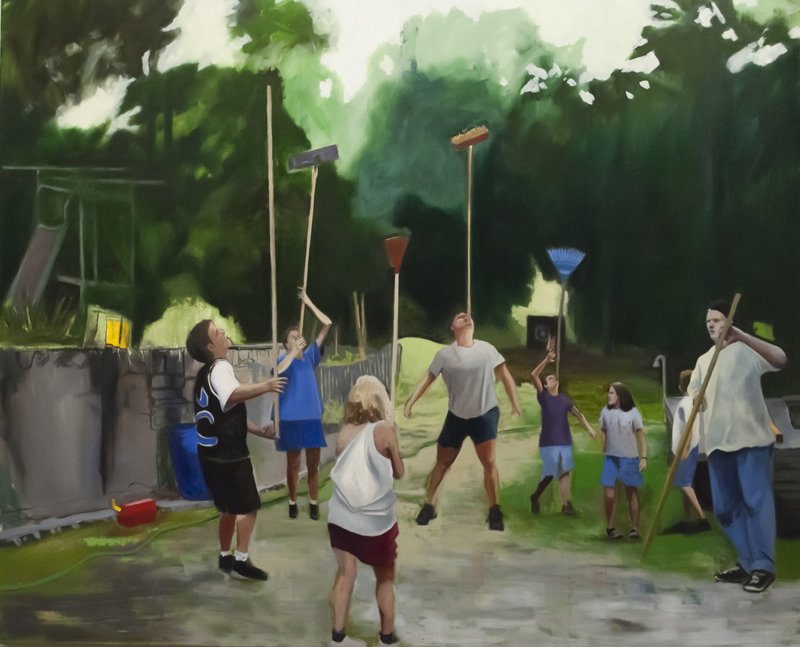 The Birthday Party
2016, Oil on canvas, 60 x 72 inches
Bio / Statement:
Joshua Nierodzinski is an artist working in the expanded field of painting. His paintings and installations investigate representation, perception, and empathy through augmented materiality and multi-sensory presentation strategies.
His work is characterized by an uncanny familiarity that alludes to Surrealism as well as photo-based painting. His compositions originate from a personal archive of photography and objects. These sources suggest stories that become transformed by the act of painting as presented in Forensic Painting series. Here artist collaborated with the Williamstown Art Conservation Center in Williamstown, Massachusetts using photographic techniques that select specific frequencies of light, providing us with the insight into the history of a painted surface, revealing hidden imagery. The finished painting is an unexpected image that taps into the collective memory of art history and culture as well as the artist's personal relationships.
Support: Joshua Nierodzinski's residency is made possible with support from the National Endowment for the Arts (NEA) ArtWorks Grant. .