2017 | NYC | Artist
Jorge Wellesley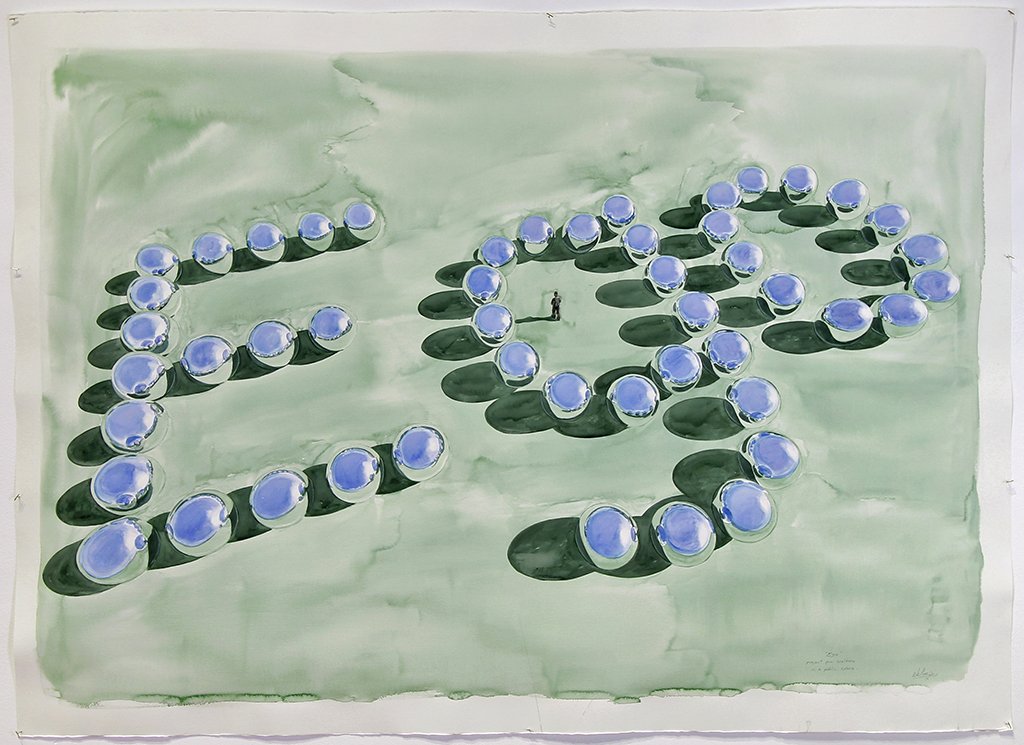 Ego
2015, Watercolor on Arches paper, 133.4cm x 184cm.
Bio / Statement:
Jorge Wellesley alternates between painting, drawing, installation and video art. The crisis of meaning in language is the overarching thread throughout his work. In his affinities with philosophy, semiotics and art there are two main axes of research for the artist: the philosophical relationship between Truth and Reality and the relations between semiotics, language and art. Other sources of inspiration range from Wittgenstein and nihilism, the actions of John Cage, and the tautological texts employed by Bruce Nauman in his neon pieces. Wellesley's specific interest in the origin of Language expands into the exploration of communication and social relations.
Select Permanent Collections: The Patricia & Phillip Frost Art Museum, Miami; Shelley & Donald Rubin Collection, New York; National Museum of Fine Arts, Havana, Cuba; El Almacén Collection CNAP, Havana, Cuba
Support: Jorge Wellesley's residency is made possible with support from the Rockefeller Brothers Fund and the Cuban Artists Fund.