2018 | NYC | Artist
Jorge Otero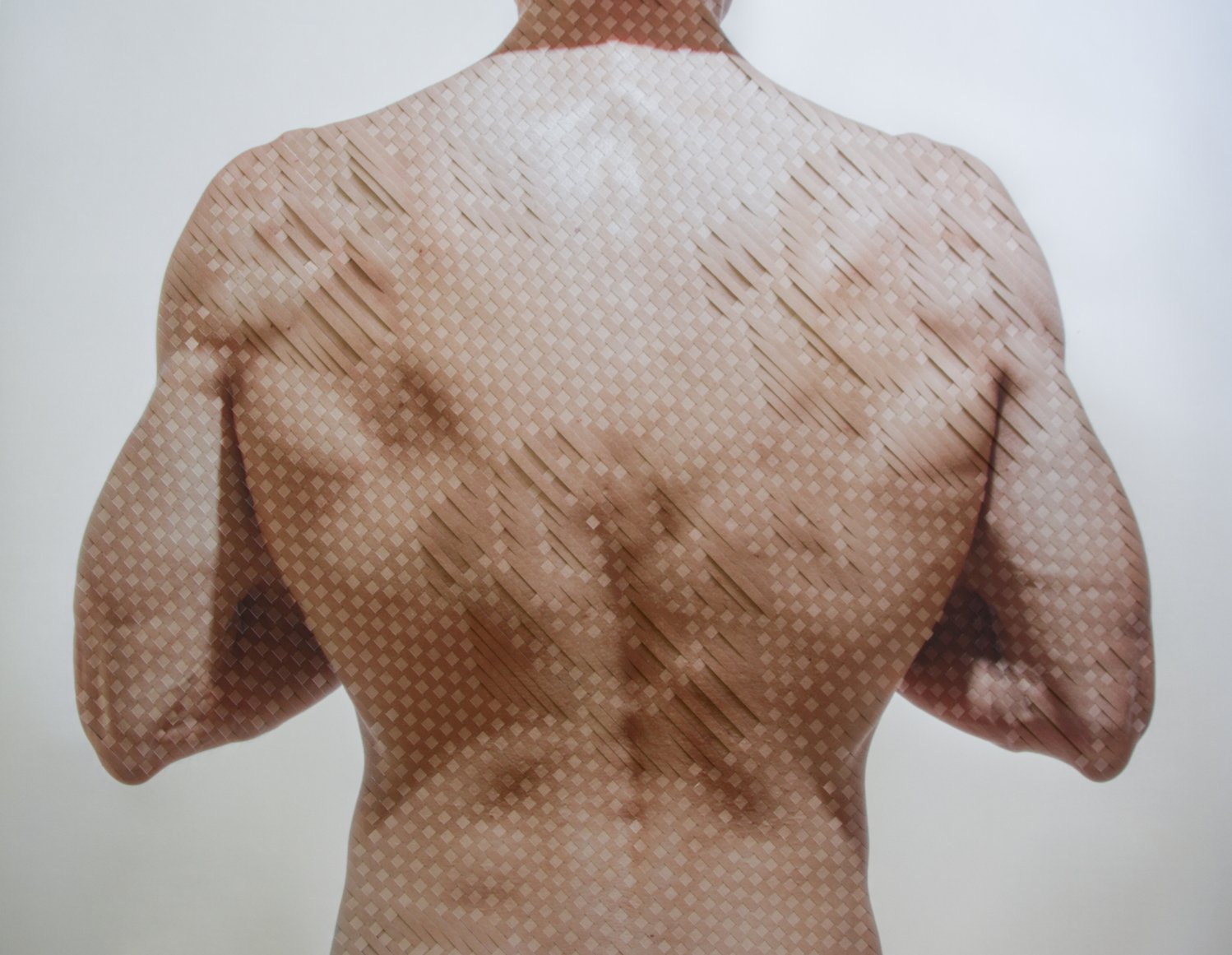 Loin 2013 Handwoven photography 90x120cm.
Loin
Bio / Statement:
Photography is Otero's main form of expression although his practice also includes performance, video art, installation and drawing. Overall his practice focuses on the representation of the human body marked by a keen interest in the imagery of the Cuban peasant and rural life in Cuba, and as sub topics themes relating to identity and emigration. Jorge Otero creates works that delve deep into the daily life of the ordinary individual and projects a reality which is tainted with the threat of war, disguised struggles and uncomfortable truces. The main character depicted is that of the hero, a survivor, a War Hero.
Jorge Otera has exhibited internationally Solo exhibitions include: 2017 Guajirá,  NG Art Gallery, Panama City and in 2015, "War Hero" Galería Habana, Cuba . His work has been featured in group shows at Robert MIiller Gallery (New York) with Nuevos Colores, (Art)Xiomas–CUBA AHORA: The Next Generation (2016), at the AMA (Art Museum of the Americas), Washington DC;  Scope Fair, Miami, USA (2015). He was selected for the Gilbert Brownstone Foundation Residence in Paris (2015) and the Arts & Partage Foundation Residence in Aix-en-Provence, France.
He received the first prize of photography during the 12th Festival Internacional de Documentales Santiago Álvarez in Memoriam in Santiago de Cuba, Cuba (2011) as well as the first prize for the national competition Temas y variaciones organized by the Alliance Française de Cuba (2009).
Article by Rigoberto Otaño Milián  in artoncuba.
Select Permanent Collections: Gilbert Brownstone Foundation (France) Foundation Lluis Coromina (Spain) Luciano Benetton (Italy) Hotel Museum 21c (USA)
Support: Jorge Otero's residency is made possible with support from Rockefeller Brothers Fund and the Cuban Artists Fund.