2016 | NYC | Artist
Jonas Weber Herrera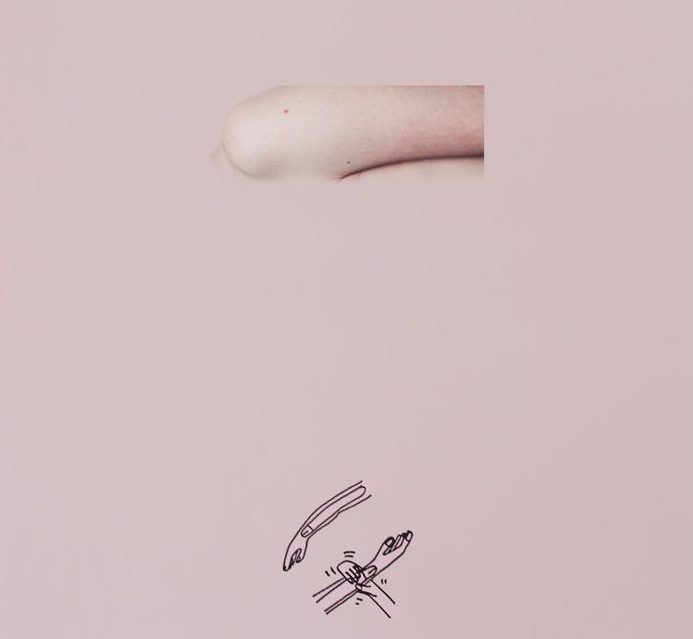 Untitled II (Manifest),
2015, 60x60cm, inkjet print.
Artist name: Jonas Weber Herrera
Dates of residency: June - November
Born: 1978
Hometown: Landau in der Pfalz, Germany
Lives and works: Berlin, Germany
URL: http://www.jonasweberherrera.com/
Education: Ph.D. in "Fine Arts" (2016) and Diploma in "Media Arts" (2006), Bauhaus-University, Weimar
BIO/ STATEMENT:
Jonas Weber Herrera is a filmmaker, artist, writer and university lecturer in Berlin. His work focuses on the construction, shaping and conditioning of bodies through power structures as well as sociocultural and media effects. His practice could be described as an artistic research that applies theory to other media to interrogate and critique circumstances by tacit and dialectical means.
In his PhD-study Jonas Weber Herrera wrote a genealogy of the phenomenon "Body Integrity Identity Disorder / Transability" and a media history of the subjectification of the ones affected. His current artistic work interrogates the syndrome as signifier for different historic meanings and discourses on bodies and embodiments and the question why the history of the body is always a media history at the same time. The aim is to produce counter narratives based on body representations whose processes of identification do not work via similarities and fictional entities like gender and race but via differences.
Jonas Weber Herrera works have been shown internationally in film festivals (KunstFilmBiennale, Cologne. Kasseler Dokumentar- and Videofest) and exhibitions at KW Institute for Contemporary Art, Akademie der Künste, Autocenter, Berlin, Kunstverein seit 1817, Hamburg, Centre George Pompidou, Paris or Museo Reina Sofia, Madrid. He is a grant recipient of the Graduiertenstiftung des Freistaates Thüringen, the Senate of Berlin and has also been supported by the International Research Institute for Cultural Technologies and Media Philosophy, Weimar mentored by Harun Farocki.
Weber Herrera has also published articles for the weekly newspaper der Freitagand and waahr.de. and was co-editor of the volume z.B. – Praxisbasierte Forschung in Design und Kunst.
SUPPORT: Jonas Weber Herrera´s six-month residency is made possible with support from Künstlerhaus Schloß Balmoral and Stiftung Rheinland-Pfalz für Kultur, Germany.