2013 | NYC | Artist
Jolanda Jansen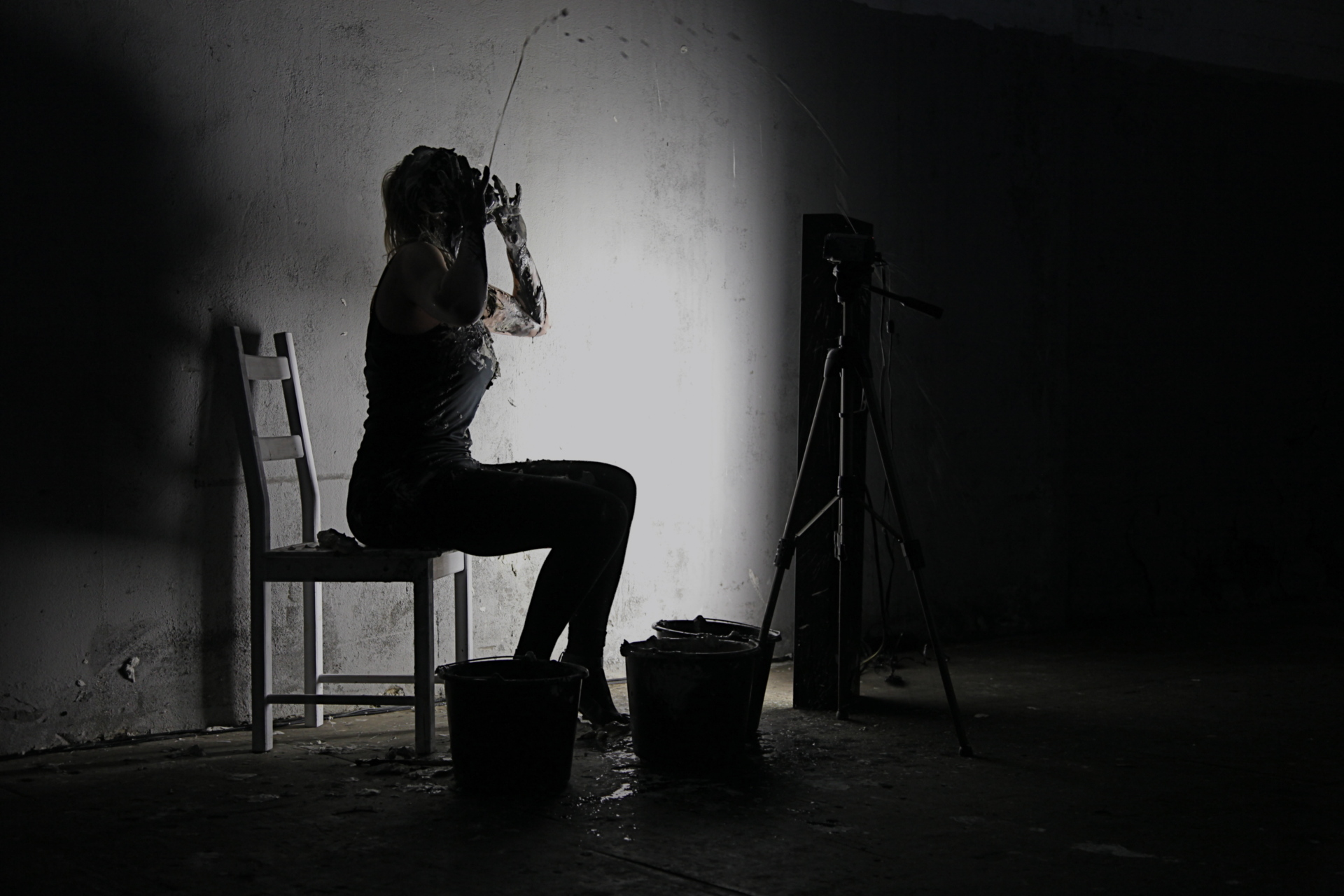 IMG_1035
Jolanda Jansen (NL) graduated from the Royal Academy of Art in The Hague (2005) followed by post graduate studies at the Dutch Art Institute at Enschede. As a a performance artist, she situates herself in the lineage of Marina Abramovich. Her body is the subject and object of her work, her medium and means of communication, and as she states: "I'm very conscious of my 'bodily physicality', including its attractiveness and unattractiveness and the reactions of people to my body".
Jansen explores the boundaries of the body, its challenges and limitations. Physical resistance is at stake as well as the bodily tension created by movement and its relation to space and other phenomena. With the series "Perseverance", the artist confronts the viewer with the stretch of pain: how much can our body take? How long before we admit defeat? Can we become our own live savers?. "Two soli" explores solitude, and how the singular presence of the artist and struggle within a space are witnessed from the safe distance of our voyeuristic position.
In 2007, Jansen was selected to participate in the Mentoring Program for emerging artists and curators of Cultuur en Ondernemen where she worked with as mentor, the artist Ulay.
Jansen is represented by the Gallery Witzenhausengallery in Amsterdam and in New York. Her video and performance work has been featured internationally among others at Villa Noailles, Hyères (France), Gasometer Oberhausen (Germany), Nan-Hai Gallery (Taipei), Galeria Foksal (Warsaw), South London Gallery (London).
Jansen's residency is supported by the Mondriaan Fund.