2013 | NYC | Artist
Joana Escoval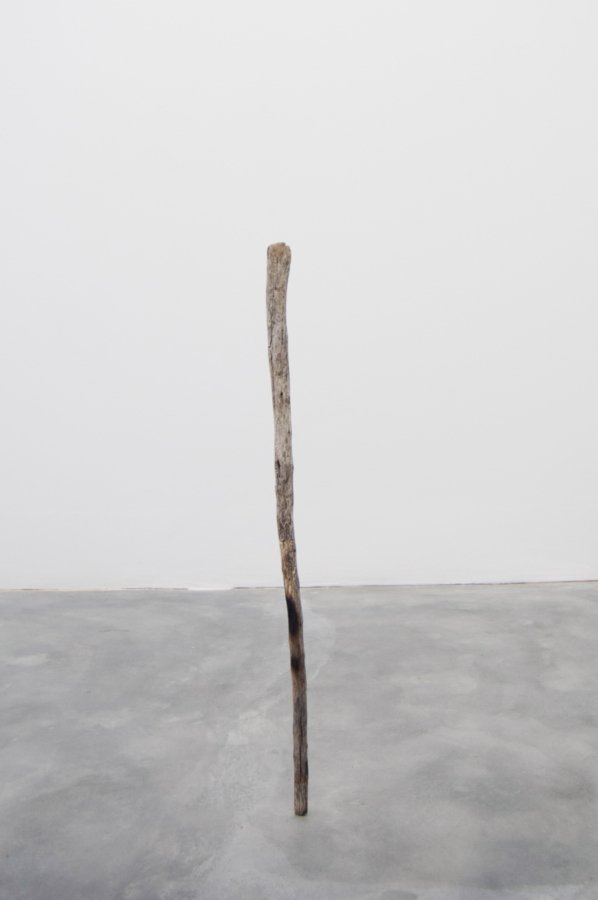 JE-Dimensions_and_distances_compared_from_the_Earth_to_the_Moon
Dimensions and distances compared from the Earth to the Moon, 2010
Artist:  Joana Escoval
Dates of Residency: November 2013 - April 2014
Born: 1982
Lives and works: Lisbon, Portugal
URL: http://www.joanaescoval.com
Bio / Statement:
Joana Escoval (b. 1982, Lisbon) lived in the island of Madeira and Italy. Her work seeks ways to address sculpture as appearances that take place along things in their raw state. Observing natural contingencies as these infiltrate the act of putting into practice, the work becomes matter and its own decomposition. The gathering and dissipating of materials function as events that supersede the mere act of exhibiting, instead proposing a continuous action that is inseparable from days passing by. She is represented by the Vera Cortês Gallery in Lisbon.
Recent exhibitions include the solo shows "Outlaws in language and destiny", Parkour, Lisbon (2013), "Mother Wild", Halfhouse, Barcelona, Spain (2011), "Where in the entire world" , Greenhouse of Tapada das Necessidades, Lisbon (2010); and the group shows "Le petit Lenormand (cartomância e probabilidade)", curated by Luís Silva, Vera Cortês, Lisbon (2013), "Bes Revelação 2012" Serralves Museum of Contemporary Art, Oporto (2012), "The Sound", Museum Nogueira da Silva, Braga, Portugal (2012). In 2012, she was one of the winners of the Bes Revelação Art Award. She recently published the 7'' Flexi-Disc "beings that accept and embrace the growth of other beings" through ATLAS Projectos and Palmario Recordings.
Galleries: She is represented by the Vera Cortês Gallery in Lisbon.
SUPPORT: Joana Escoval's residency is made possible with support from the Calouste Gulbenkian Foundation.