2023 | NYC | Artist
Jingwei Qiu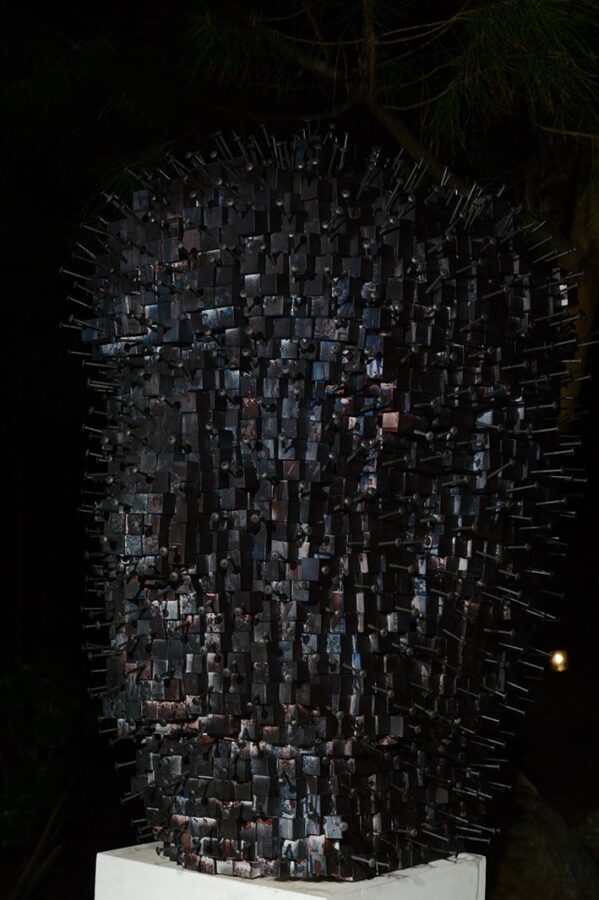 Jingwei Qiu, "Cactus", screw, pictures, acrylic, polyurethane, 2020.
Artist Name: Jingwei Qiu
Residency Dates: June - August 2023
Born: 1984
Hometown: Guangzhou, China
Lives & Works: San Francisco & Beijing
URL: https://www.qiujingwei.com/ | Instagram: @geode2016
Education:
2005-2009 | BA, Sculpture Department, Guangzhou Academy of Fine Art
2014-2016 | MA, Contemporary Art Practice, Mills College
Bio/Statement:
Jingwei Qiu is a multimedia artist whose varied practice includes film, sculpture and photography. He is currently based in the San Francisco Bay Area and is a Studio Assistant in the Art Department at Stanford University.
Jingwei Qiu's artistic creations focus on the prevalence of worship culture among the grassroots in China, and the underlying social, cultural, and psychological factors associated with it. As a product of modern consumerism, the grassroots seek balance among social status, wealth, and identity in their pursuit of material and spiritual satisfaction. The artist uses various media such as sculpture, installations and films to present the intimate connection between worship culture and the grassroots' lives, revealing its significance and influence in modern Chinese society. Through the power of art, Qiu showcases the wisdom and courage of the grassroots in their political expressions and the resilience and creativity they demonstrate.
Qiu has exhibited his works widely throughout the US and in China at venues including the Chinese Cultural Center (San Francisco), Center for Photographic Art (Carmel, CA), Unicorn Space (Beijing), Bedford Gallery (Walnut Creek, CA), Hartnell College Gallery, (Salinas, CA) and Sonoma County Museum.
Support: Jingwei Qiu's residency is made possible with support from The Hollywood Sculpture Garden.