2019 | NYC | Artist
Jessica Segall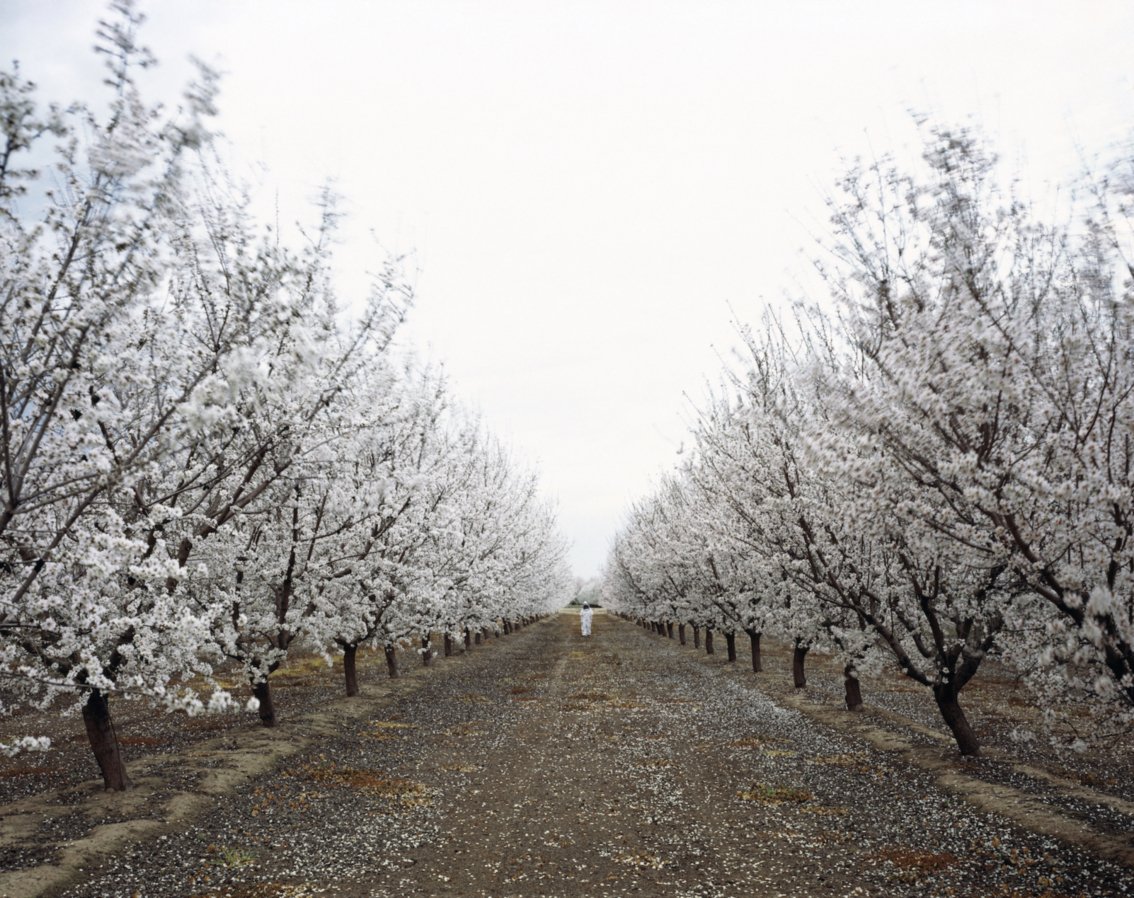 Zzzzzzz, 2016. Photograph 40" x 30"
Artist Name: Jessica Segall
Residency Dates: February-April 2019
Born: 1978
Lives & Works: Brooklyn, New York
Artist URL: http://www.jessicasegall.com/
Education: Education MFA Columbia U 2010, BA Bard college 2000
Bio / Statement:
Combining art history and ecology, Jessica Segall present acts of endurance and build tools for survival in a precarious time. Travels to hostile climates inspire my work, which is designed to unpack ideas of environmental conservation and bring a little wildness into institutional spaces. She has sited work at the Global Seed Vault in the high arctic, sites of brokered fertility such as the almond groves in the California desert, and most recently, private wildlife reserves in the US that allow individual ownership of large predators. In her performances she plays with both the risk of engaging with the environment and the vulnerability of the environment itself.
Jessica Segall's work is exhibited internationally, including the Havana Biennial, The National Gallery of Indonesia, The Queens Museum of Art, the Aldrich Museum, The Inside Out Museum, The Museum of Contemporary Art, Vojvodina and The National Modern Art Gallery of Mongolia, Fons Welters Gallery and The National Symposium for Electronic Art. She received grants from New York Foundation for the Arts, New York State Council on the Arts, Art Matters, The Rema Hort Mann Foundation and The Pollock Krasner Foundation. Jessica attended residencies at Skowhegan, The Van Eyck Academie, The MacDowell Colony, Art OMI, The Lewis Center for the Arts at Princeton University and The Sharpe Walentas Space Program. She is a graduate of Bard College and received her MFA in 2010 from Columbia University. Her writing has appeared in Cabinet Magazine and her work has been featured in The New York Times, Sculpture Magazine, Art in America and Mousse Magazine.
Support: Dirt & Debt, RU's first thematic residency program is made possible with support from the New York City Department of Cultural Affairs in partnership with the City Council.