2018 | NYC | Artist
Jenny Brockmann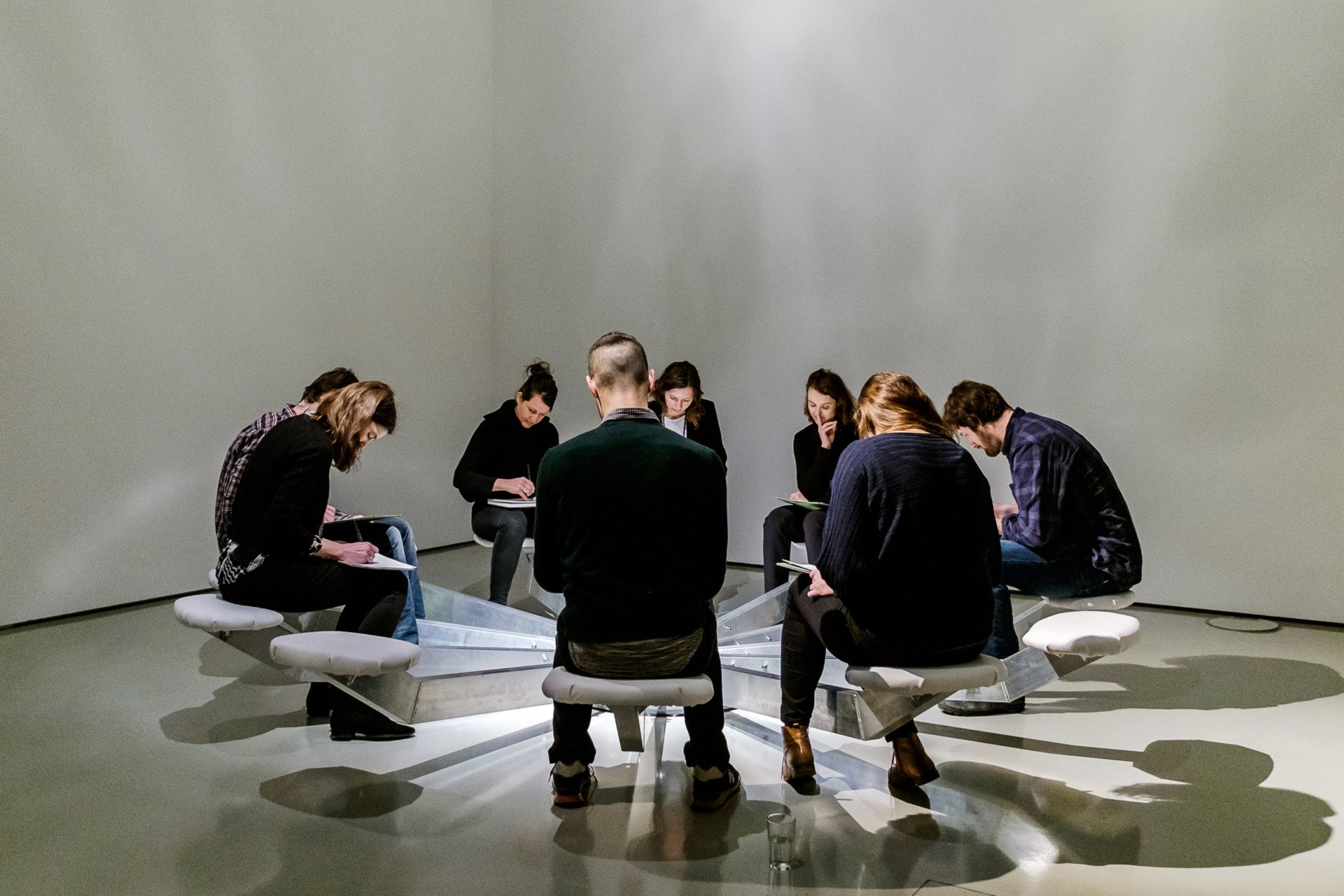 Jenny Brockmann: Seat #12 with the research group 'Irreversible Moment', Ernst Schering Foundation, 2016. Photo: Sebastian Mayer
Bio / Statement:
Jenny Brockmann develops a dialogue between personal experience, social/political themes, and the space where they intersect. Brockmann immerses herself in an architectural space, either pre-existing or created, and works with materials and forms that adapt to and modify the space. Her interventions aim to create a dialogue, tension and ambiguity between the sensual and industrial qualities of the space. She researches natural forms and processes and the function of human and social behaviors in a variety of different media. Through performances, Brockmann explores her personal psychological and physiological borders in order to transfer them into a space and create radical compositions for her investigations.
Jenny Brockmann (born 1976, Berlin) has exhibited internationally in solo and group exhibitions including Manege, St. Petersburg; Museo de Arte de El salvador, San Salvador; Nordart, Rendsburg; Kasko, Basel; St. Pancras, London; Gallery Gerken, Berlin; Museo para la Identidad Nacional, Tegucigalpa; Haus am Lützowplatz, Berlin; German Consulate General, New York; The Genia Schreiber University Gallery, Tel Aviv; Hudson River Center for Contemporary Art, Peekskill; Kaohsiunh Museum of Fine Arts, Taiwan; Viborg Kunsthal, Denmark and Vögele Kultur Zentrum, Switzerland.
Support: Jenny Brockmann's residency is made possible with support from WNS Foundation Germany.