2013 | NYC | Artist
Jelena Tomasevic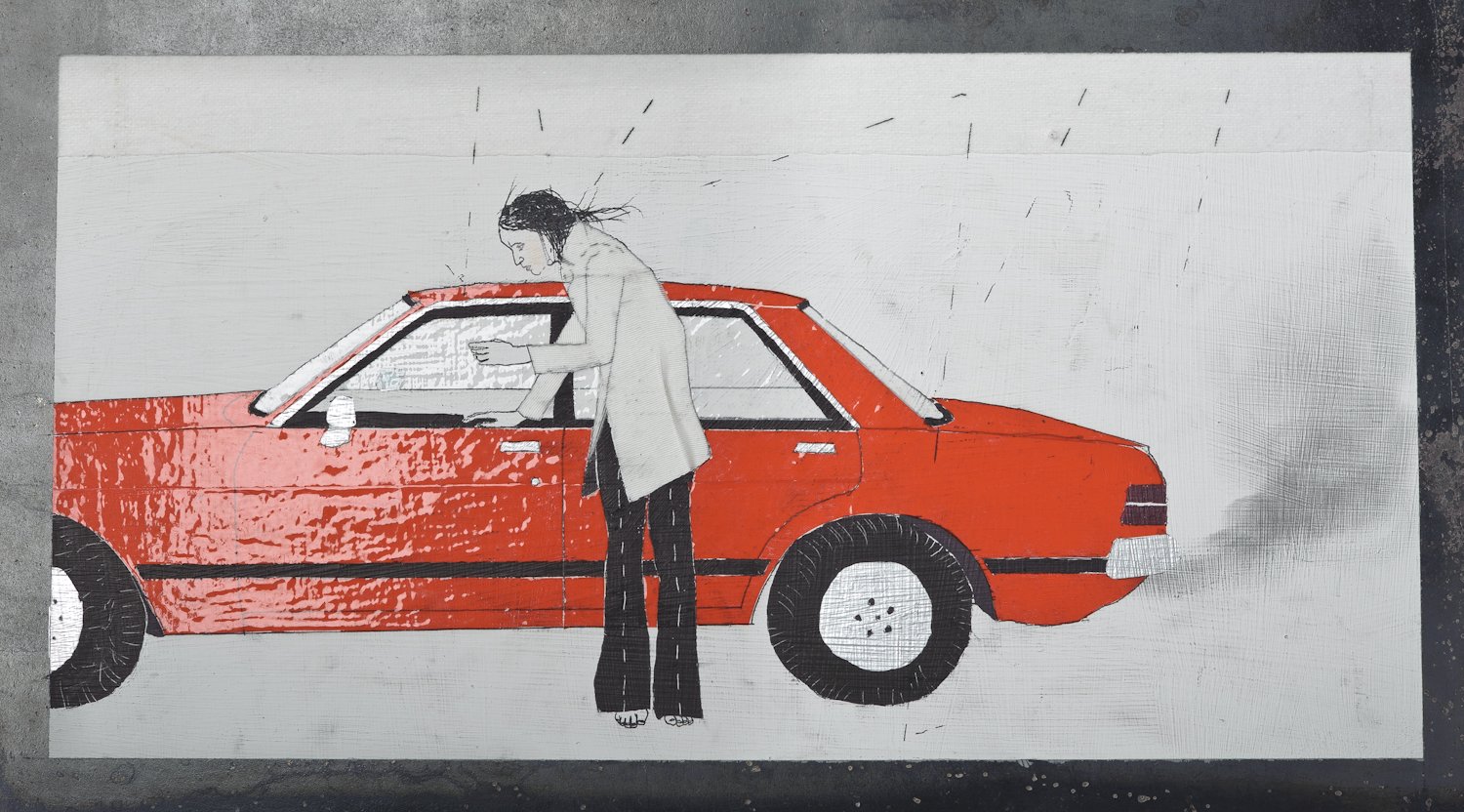 jelena_tomasevic-01-12-49
"Apparent Servitude" 2012, 50cm x 30cm, mix technique on 3mm steel.
Jelena Tomasevic ( (b. 1974) is a painter who lives and works in Montenegro. Her paintings tell of the existential solitude and estrangement of individuals in our highly competitive, consumerist society. Combining emptiness and saturation, realist and dream-like qualities, they convey the numbing dullness of contemporary life and the emotional hardening and cynicism of many of today's men and women. Humorous and violent at the same time, Tomasevic's trenchant depictions of our 'social malaise' expose the insidious socio-political mechanisms by which individualistic and patriarchal values are enforced. In particular, they express the difficulty for women to escape the stereotypical images of femininity and the anxiety resulting from the social pressure to conform to a masculine ethos.
Selected solo exhibitions include: Apparent Servitude, Artopia Gallery, Milano, Italy & Center for Contemporary art Podgorica, Montenegro (2010); Just Kidding, Video, Gallery Thrust Projects, New York (2008); Now That We Have Gone As Far As We Can Go…." Galerie Conrads, Dusseldorf, Germany (2007); Buero.DC, Cologne, Germany ,Curated by Susanne Prinz (2007); Joy of Life II, Thrust Projects, New York (2006).
Selected group exhibitions include: Crossing, National Centre for Contemporary Art, St Petersburg, Russia (2012); Fluidentiteti ArsAevi, Sarajevo.BIH, Curated by Petar Cukovic (2012); Multipla Market, Handel Street Project, London, UK (2012); Free Port of Art, Trieste Contemporanea, Trieste, Italy (2011); Quartet-Four Biennials Reflected in Prints-International Centre of Grafic Arts, Ljubljana,Slovenia, Curated by Rene Block (2010); Sweet Little Dirty Things, Kultur Kontakt, Wien, Austria (2010); Gender Check, Zacheta National Gallery of Art, Warsaw (2010) & MUMOC Museum, Wien, Austria (2009).
Tomasevic's residency is supported by the Ministry of Culture of the Republic of Montenegro