2017 | NYC | Artist
Jelena Mijić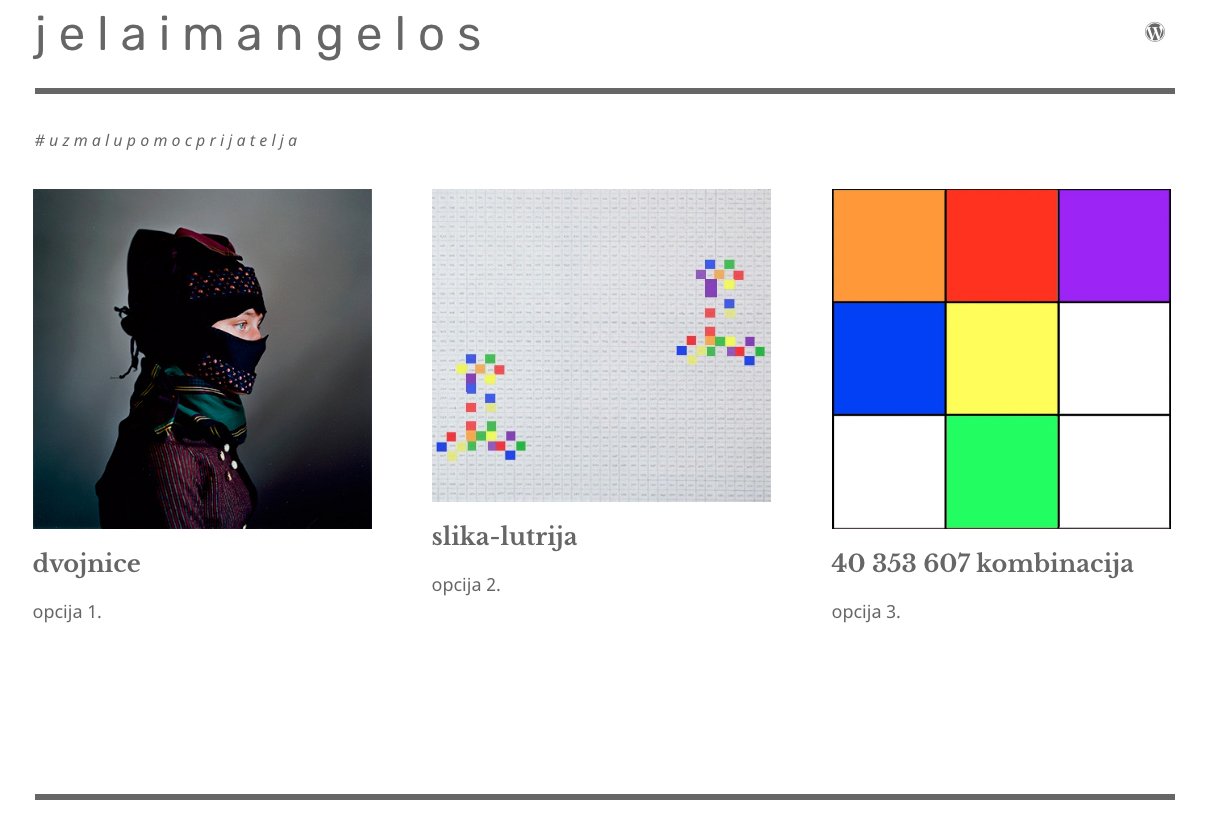 Jela i Mangelos
Bio / Statement:
Jelena Mijić is the 2017 finalist of the annual Dimitrije Bašičević Mangelos Award that provides the winning artist with a 2 month residency at Residency Unlimited. The Award is in its sixteenth year and carries the name of Dimitrije Bašičević Mangelos, a significant artist, art historian and and one of the founders of conceptual art in former Yugoslavia.
As a visual artist Mijić's basic field of interest is photography, but she also studied painting on the Faculty of Fine Arts in Belgrade, and works in other mediums, too. She is most interested in randomness, indetermination, participation and chaos in art, along with questions about authorship, imperative of originality, ingeniousness and authority of artist's personality, institutionalization of art, and also about the commonly accepted postulates on which art and artworks stand.
Jelena Mijić  is a member of the Belgrade Raw photo collective, and is part of the artist run residency program MultiMadeira based in the Portuguese island of Madeira.
In 2916 she was invited to participate in the Sound Development City Artist in Expedition 2016.
Support: Jelena Mijić's residency is made possible with support from Trust for Mutual Understanding.