2013 | NYC | Artist
Jakub Szczęsny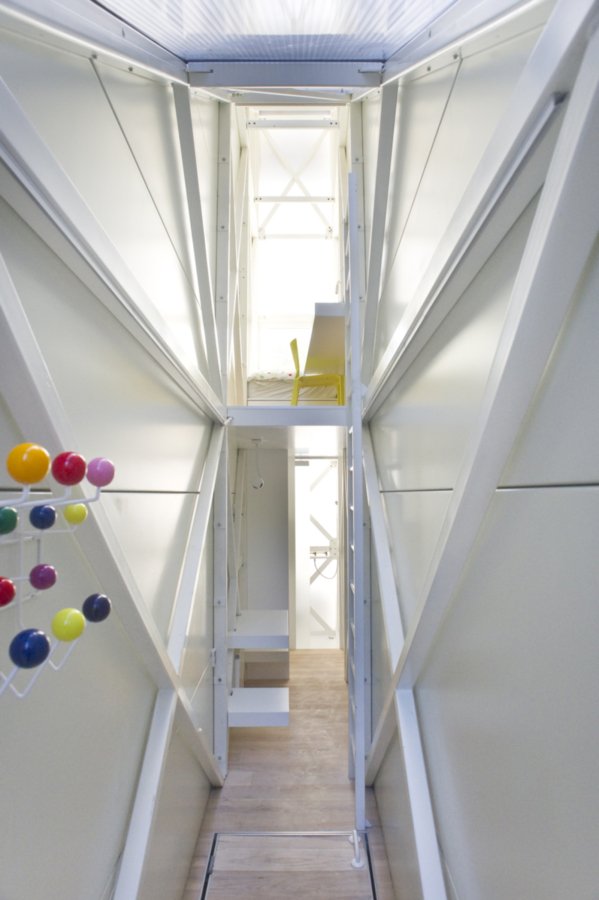 foto_Bartek_Warzecha_Fundacja_Polskiej_Sztuki_Nowoczesnej_1000px
foto: Bartek Warzecha, Fundacja Polskie Sztuki Nowoczesnej
Jakub Szczęsny ( born 1973) studied architecture in Warsaw Institute of Technology, Ecole d'Architecture Paris La Defense and Escuela Tecnica Superior de Barcelona. Started his career as illustrator at Fantastyka, Playboy ( Polish edition) and Fluid magazines. After years of working as free lance art director and storyboard artist with Upstairs, Young & Rubicam, he co-founded Centrala, a design cooperative operating from Warsaw since 2001. He has won several architecture competitions and built, between others: a sporthall in Bieruń, Instituto Cervantes in Warsaw and OHEL, the temporary pavilion of the Museum of Polish Jews in Warsaw. Paralelly to regular architectural practice he also works on interventions in public spaces in the Middle East, Europe, Australia and Latin America. Since 2006 runs along with Bęc Zmiana Fundation a yearly festival of architecture called Synchronicity. He participated in following residency projects: Rooted Design for Routed Living in NKD Dale ( Norway), Akademie Schloss Solitude ( Germany), IASKA ( Western Australia) and Arquetopia in Puebla and Oaxaca (Mexico).
He has been lecturing at Bezalel School of Architecture ( Jerusalem) and IAAC ( Barcelona). Currently teaches at Warsaw Institute of Technology and in Warsaw School of Fine Arts Departament of Design, where he received his PhD degree.
His most recent projects, such as Keret House in Warsaw and Fuente de la Juventud in Puebla are focusing on such themes as socio-economic conflicts, revitalisation and ecologic consciousness.
For more informations please visit: http://www.centrala.net.pl/, http://www.synchronicity.pl/, http://www.kerethouse.pl/
Jakub Szczęsny 's 2 months residency at RU (Fall 2013) is supported by the Trust for Mutual Understanding., and the Polish Cultural Institute, New York in association with   A-I-R Laboratory/Centre for Contemporary Art Ujazdowski Castle in Warsaw,  Poland.