2023 | NYC | Artist
Jakub Jansa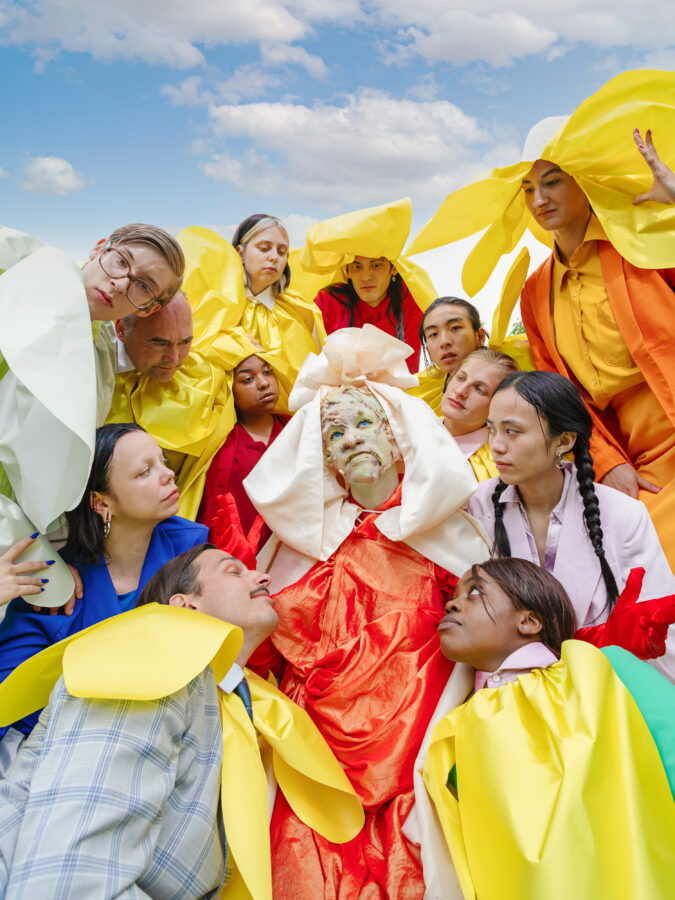 Jakub Jansa, "Opening Ceremony", Video, 10mins, National Gallery Prague
Artist Name: Jakub Jansa
Residency Dates: September - October 2023
Hometown: Czech Republic
Lives & Works: Prague
URL: https://jakubjansa.com/ | Instagram: @jakub.jansa
Education: Academy of Arts Architecture & Design in Prague
Jakub Jansa is the winner of the 2021 Jindřich Chalupecký Award.
Jakub Jansa is an artist working in various media ranging from film to sculptural elements, installations and live performances. His practice crosses the boundaries of genres from drama to absurd comedy and employs fiction, humor and elements of the grotesque to develop complex exhibition environments that tell stories about today's social struggles. His exhibitions tend to merge with the architecture of the spaces they inhabit. They are reminiscent of film or TV sets, where the narrative gradually unfolds through a carefully designed dramaturgy of various elements (video, objects, live action), while we – the visitors – move through the space.
In 2017, after several works dealing with the topics of manipulation and self-development (Spiritual Fitness), Jansa launched Club of Opportunities, an episodic project starring hybrid human-vegetable creatures that questions authority and cultural and class relationships. The latest, eighth episode of the Club, has been commissioned for the Flower Union exhibition organised by the National Gallery in Prague as part of the Czech Presidency of the European Council in 2022.
Jansa has presented his works in Tel Aviv, New York, Basel, Strasbourg, Prague, Zagreb and Ljubljana, among others. Select solo exhibitions include: Shame to Pride at Mocvara Gallery, Zagreb (2021); Matter of sensitivity at Portheimka museum, Prague (2020); Ten Years Night at Mihelic's Gas Station, Ljubljana (2019); The Club at PAF at Pioneers Works, New York (2018). Select group shows include: Flower Union at National Gallery Prague (2023) and EU Council in Brussels (2022); 34th Ljublana Biennial, Ljubljana (2021); Spiritualities at Meetfactory Gallery, Prague (2020) and Sanpaku Eyes at Espai Tactel, Barcelona, Spain (2020).
Support: Jakub Jansa's residency is made possible with support from The Trust for Mutual Understanding.