2014 | NYC | Artist
JAJA – Julie Stavad & Johanne Lykke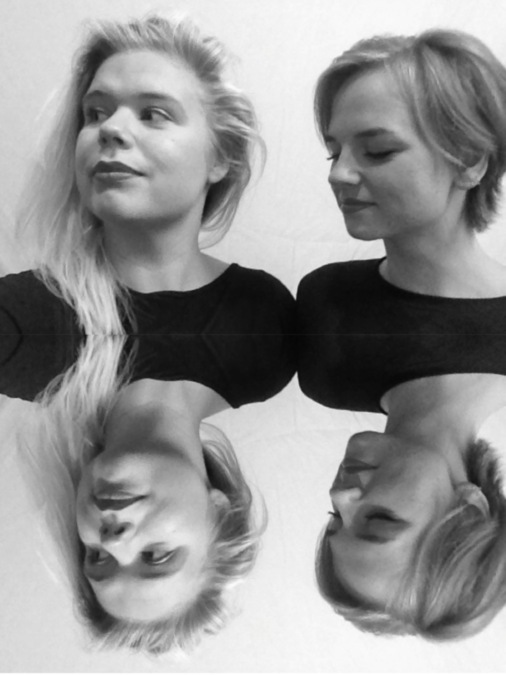 Johanne_julie_web-image
Artists: JAJA  - Julie Stavad and Johanne Lykke
Dates of residency: January - March
Born: 1987 & 1989
Hometown: Aarhus & Ryslinge, Denmark
Lives and works: Aarhus, Denmark
URL: http://www.jajaworks.com,  www.juliestavad.dk
Education: The Jutland Art Academy
BIO/ STATEMENT:
Julie Stavad is currently studying at The Jutland Art Academy in Aarhus, Denmark. In her sculptural practice Julie Stavad works with objects and their narrative and associative potentials. This with an interest in the relation between body and objects, as well as potential functions and materialization. She is fascinated by the awareness and awkwardness in the human perception of shapes and phenomena. Her practice consists of a molding of context-specific materials, text writing and the making of connecting points within an installation. A specific sensibility in terms of scale and the materiality of the components is permanently present. Pieces of metal welting, rubber, casting forms, clay, texts and readymades may be found in her work. A formal and perhaps somewhat naive logic becomes a form of poetry, in which she introduces a lightweight yet tragic humor.
Johanne Lykke is currently living in Aarhus, Denmark where she is studying at the Jutland Art Academy. Her artistic practice which includes images, objects and writing draws a poetic line between bodily and mentally presence. With a minimal touch her art work shows us a grasping towards an understanding of body and mind. Creating a flow between these two components that captures both of them as companions as well as separators. Celebrating, sensing,  thinking, and questioning our understanding of form and relation with nature. In her work a careful concern to the eye is always present.
Together they form the art duo JAJA whose collaborative is based on a dialogical essence that questions its own form. Questioning ways of collaboration and creating in terms of the issues of gender, form, body and methods. JAJA works within the sphere of collective thinking and create art works in the sense of this. It is of JAJA's interest to ask:
- How to be in a collaborative creating system?
- How to connect objects, language and form?
- How to respond to the dialogue?
Recent works include the publication "Mangoes" consisting of 65 text pieces, written individually  concerning a certain vocabulary, chosen by the collaborative. "Mangoes" was made during the Ox-Bow Fall Artist Residency Program, 1st September- 5th October 2013. This summer JAJA did the performative reading "The Grammar of Lungs A Compact Situation With More Than One Need" held at The Architecture Museum in Tallinn, Estonia.
SUPPORT: JAJA's residency at RU is made possible through The Jutland Art Academy (Aarhus) five year education program in fine arts that in this case is crediting Julie and Johanne, both students in their 4th year, a semester residency experience abroad.