2012 | NYC | Artist
Ivana Ivkovic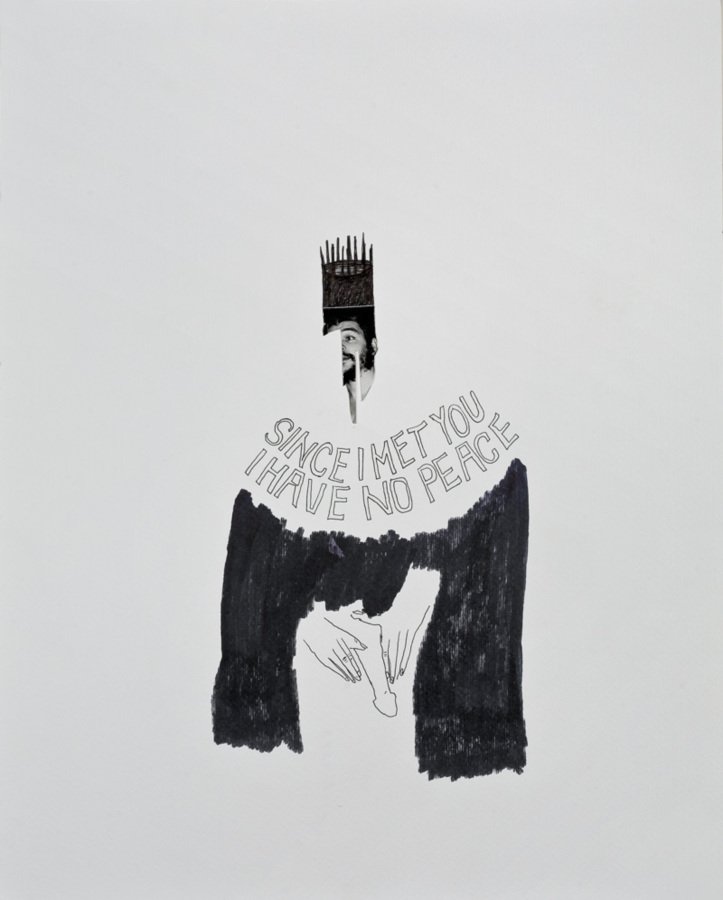 Ivana-4-800px
Since I Met You I Have No Peace, 2011 collage, 60x40cm
Evolving between personal history and transitory memories, the artistic practice of Ivana Ivković is primarily based in the medium of drawing which which she creates site-specific interventions and distinctive environments encompassing other media. Her work has been described as captivatingly frank and yet intensely private and self-reflexive. Intimate quotidian reactions, sensations and observations towards specific cultural and historical narratives are the starting point in Ivana's body of work, resulting in expressive, tender, and thought-provoking drawings where images and text coincide.
Ivana Ivković was born in Belgrade, Serbia (1979), where she lives and works. Graduated in 2005 from the Faculty of Fine Arts in Belgrade, department for Painting, followed by postgraduate studies at the same faculty, Drawing department. Exhibitions include: Since I Met You I Have No Peace, Suluj Gallery, Belgrade (2012), New Collection, Cultural Centre Grad, Belgrade (2012), Mikser Festival, Belgrade (2012), Holy Office, Majdanpek (2011), European Cinema II, Dvoriste Gallery, Pancevo (2011), Presente6, Likovna Gallery Cultural Centre, Belgrade (2011), I am Ready For You, Matt Concept Gallery, La Coruna, Spain (2008), European Cinema, Art Point Gallery, KulturKontakt, Vienna, Austria (2008), Push Pull, Gallery Macado, Belgrade (2006). Ivkovic is a two-time finalist of the prestigious Politika prize for the best exhibition, and the recipient of the KulturKontakt Artist in Residence scholarship in Vienna, Austria in 2008.
Ivana Ivkovic's residency is made possible with the support of Diva Pharmacy.