2022 | NYC | Guest Curator
Isabella Indolfi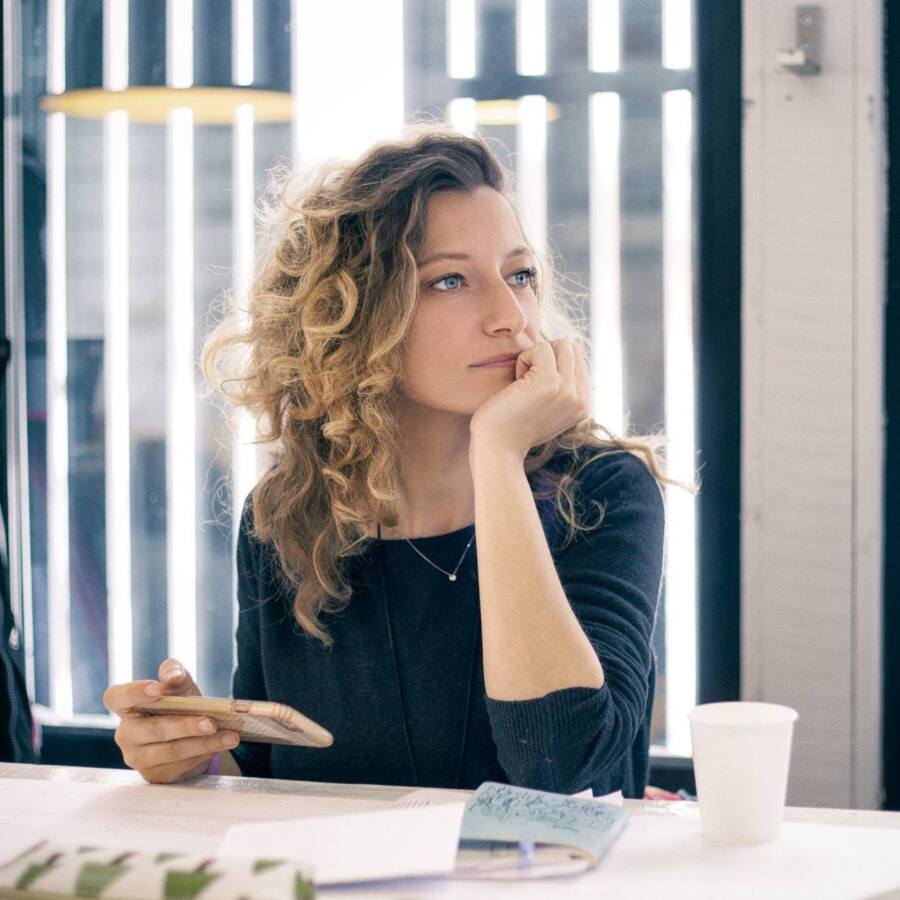 Portrait of Isabella Indolfi. Photo by Acia Delilah Voronenko.
Curator Name: Isabella Indolfi
Residency Dates: February - May 2020, September - November 2022
Born: 1981
Hometown: Maranola, Italy
Lives & Works: between New York (USA) and Maranola (IT)
Education:
2021-2023 | MA Candidate in Human Rights and the Arts at Bard College in New York (USA)
2007 | Master Degree in Sociology and New Media at the University La Sapienza of Rome (IT)
Bio/Statement:
Isabella Indolfi is an independent art curator living between New York City and Maranola (Italy), and working between Europe, Russia, Armenia and the United States of America. Since 2009, she has been working in collaboration with artists, institutions, festivals, galleries and museums. She approaches contemporary art from the perspective of public, social, spatial and relational aspects. With graduate training in Sociology and Cultural Studies, and with an upcoming second Master Degree in Human Rights and the Arts at Bard College in New York, her curatorial research is focused on public art through site-specific and community-based practices.
Isabella Indolfi is currently holding multiple positions: she is MA Candidate in Human Rights and the Arts at Bard College in New York; independent researcher for Opere Vive; curator for public programs at the Embassy of Italy in Armenia—commissioned by the Minister of Foreign Affairs and International Cooperation of Italy; member representing Italy in the Manager Committee of "Writing Urban Places" in COST European Cooperation in Science and Technology; founder and art director at SEMINARIA Biennial Festival of Environmental Art; co-curator for Cyland Media Art Lab.
With a research focus on the impact of communities and environments on media art projects, Isabella Indolfi gave lectures at the Goldsmiths University of London and at the Manchester Metropolitan University School of Art.
She curated exhibitions at museums such as the MACRO Museum in Rome (Italy), the Youth Center of The Hermitage State Museum in Saint Petersburg (Russia), the Cà Foscari University in Venice (Italy), the Cafesijan Museum in Yerevan (Armenia), and the New York Media Center (USA), among others. She has also collaborated with various international festivals such as Romaeuropa Festival (Rome, IT), Festival dei Due Mondi (Spoleto, IT), Cyfest (St Petersburg, RU - Caserta and Venice, IT - New York City, USA), Media Art Festival at the MAXXI Museum in Rome (IT), among others.