2021 | NYC | Artist
Irene Mamiye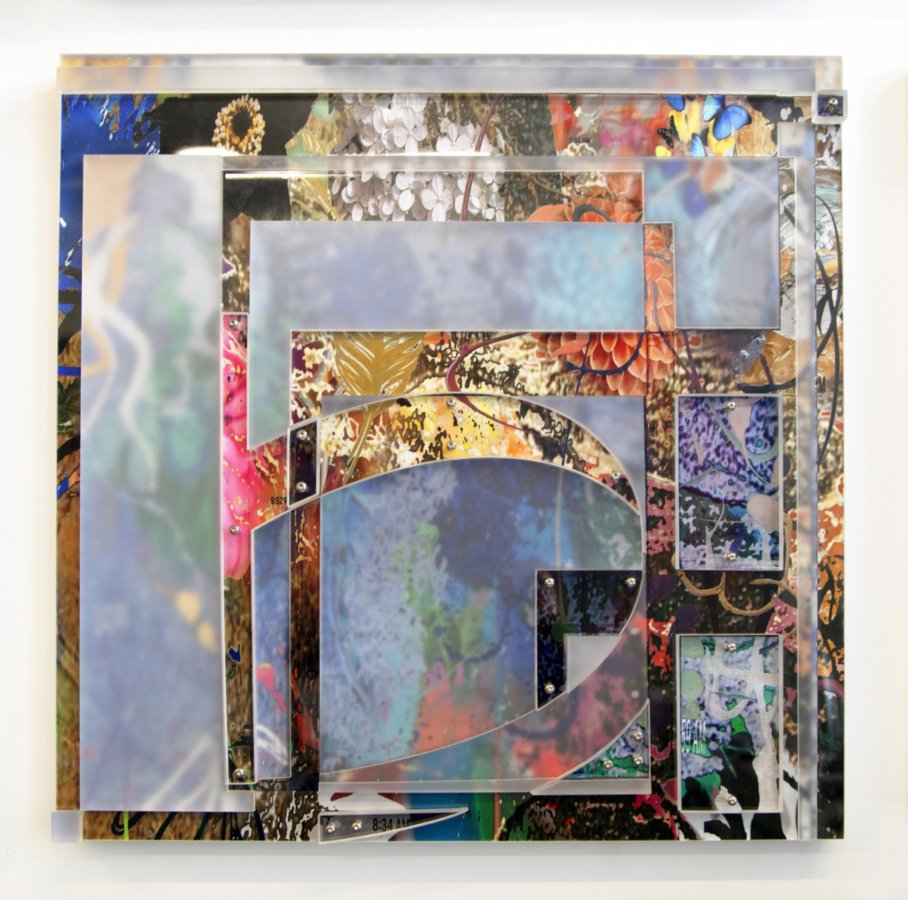 Irene Mamiye
Cipher #11, laser-cut and CNC-milled acrylic, dye-sublimation aluminum print, hardware, mounted to walnut, 24" x 24" x 3", 2019.
Artist Name: Irene Mamiye
Residency Dates: February - April 2021
Hometown: Marseilles, France
Lives & Works: New York, New York
URL: http://irenemamiye.com/
Education:
2014 - MFA in Lens-based media - School of Visual Art
2010 - BA, Gallatin School of Individualized Study - New York University
Bio/Statement
Irene Mamiye is an artist based in NYC. Through an interdisciplinary new media practice, she deals with themes of concealed identity, displacement, and the tumultuous landscape of online image cultures. In many cases, she works with formats that bear some relationship with the medium of photography, but are not actual photographs. For instance, in recent bodies of work, she's used social media screenshots, 3D renderings, composite images, digitally-fabricated objects, and alternative darkroom processes.
Recent solo exhibitions include New Index of Light at Crossing Art Gallery, New York (2020), REPOST at Alter Gallery, Shanghai (2018), and Homage at Lanoue Gallery, Boston (2018). Selected group exhibitions include: Ultrachrome Plus at Denk Gallery, Los Angeles (2019), # curated by Markus Linnenbrink at Cindy Rucker Gallery, New York (2018), and Photography is Magic, curated by Charlotte Cotton at the Aperture Foundation, New York (2016)
Irene received her MFA in Photography, Video, and Related Media from the School of Visual Arts in 2014. She has been an artist in residence at Harvestworks (2017), Transart Institute for Creative Research (2018), tTe Penumbra Foundation (2019), and MASS MoCA (2020). In 2019, she was commissioned to create a permanent site-specific installation at Congregation Magen David of Manhattan. She is represented by Lanoue Gallery in Boston, MA.
Gallery: Lanoue Gallery (Boston, MA)