2020 | NYC | Artist
Hisham Sharif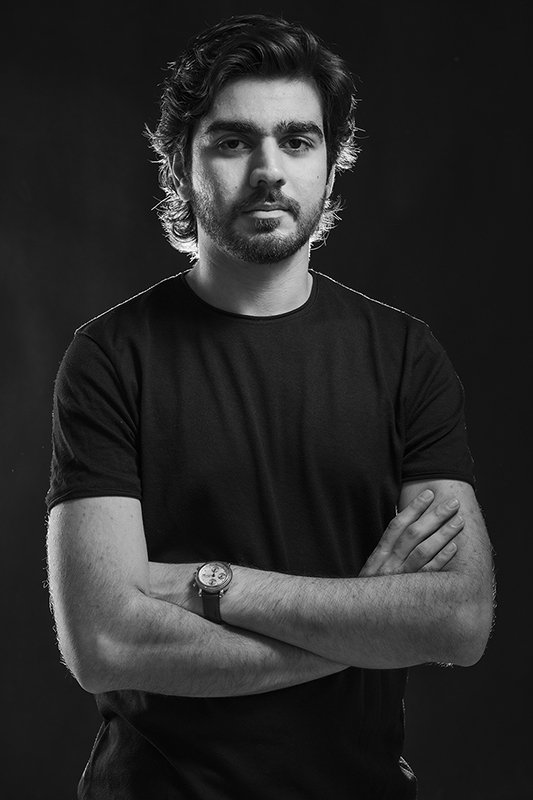 Portrait of Hisham Sharif. Photo by Ali Haji Photography
Bio / Statement:
Guided by both emotion and technique, my painting builds a structure of space-time; searching for the mood of the painting. Whereas abstracted light reflects on inner emotion, the concrete light 'color' remains a curtain of illusion. Moving between daily scenes and memories of my heritage, I try to combine time and collapse recorded visual images with pictorial memory. It is this complex build-up of consistently evolving imagery that finds itself in my painting.
Select exhibitions include: The Bahrain 45th Annual Fine Art Show (2019) for which he received the Recognition Award for Outstanding work, and Yusuf bin Ahmen Kanoo Art Prize, 2nd Place, (2018), both in Manama, Bahrain. Sharif's work is in the permanent collection of the Bahrain National Museum.
Support: Hisham Sharif's residency is made possible with support from Art Select, a Bahrain based art advisory dealing in consulting and creating artist platforms, art events, and investor art portfolios.