2019 | NYC | Artist
Heesoo Agnes Kim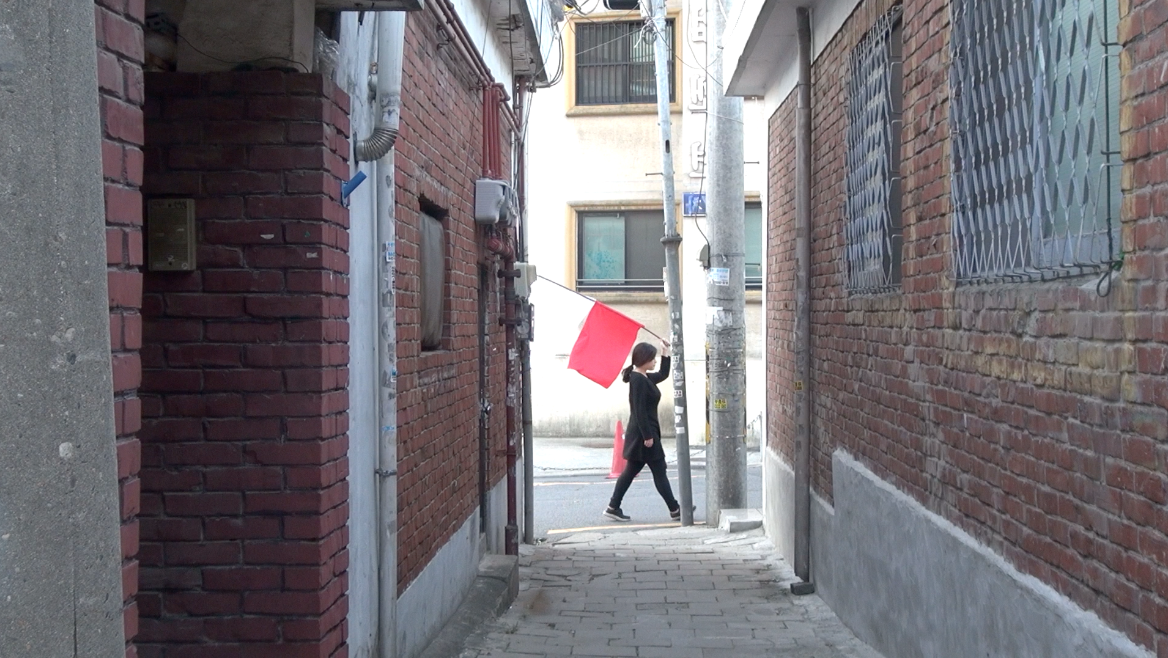 Matador 2015, performance
Bio / Statement:
Heesoo Agnes Kim' defines her artistic practice as pertaining "to notions of life and self-identification. It plays upon the notion of dreams and deals with issues of self-identification and the social influences that affect how a personality is constructed. I am exploring a range of possibilities, from metamorphosis to transformation to questioning the construction of a self relayed through social phenomena, nature, animal masks, childhood toys and stories as the means to communicate my concerns. Between the reality of existence and the search for truth the vitality of my art practice is tempered. The purpose of our existence is not to meet the expectations we create of an idealized world, but to destroy the strength and virtue of ideals. The essence of life then is to search and the artistic concern in my art is struggle of identity.
Employing a variety of media ranging from installation, performance, sculpture, video, drawing, text, and sound, Kim notes: "Social goals may continue for generations, but they are initially expressed through individuals."
See images of her artwork at AESTHETICA and artist's Vimeo profile.
Solo exhibitions include2019 Letters From Poets Yongeun Museum of Contemporary Art, Gwangju / S.Korea, The Poet Acts Gallery DOS, Seoul / S.Korea and 2018 Beyond The Gaze CICA Museum, Gimpo-si/ S.Korea.
Most recent group exhibitions and performances include 2018 SEEA 2018 Seongnam Arts Center Gallery 808, Seongnam / S.Korea, STS&P Smart Design International Exhibition Korea International Exhibition Center KINTEX 2F, Ilsan / S.Korea, WIND The 8th Geumgang Nature Art Biennale 2018, Gongju/ S.Korea; 2016 Image & Phenomenon Salon Arter Tain, Seoul/ S.Korea; 2015  Masters/Doctors Degree show 2015 Museum of Art Seoul National University, Seoul/ S.Korea, Settle-Light on the rooftop Bongcheon Worldbill 302, Seoul/ S.Korea; 2014 EXODUS 5th, 3030 Palais de Seoul, Seoul/ S.Korea.
​
Support: Heesoo Agnes Kim's residency is made possible with support from Arts Council Korea (ARKO).