2018 | NYC | Artist
Hadi Nasiri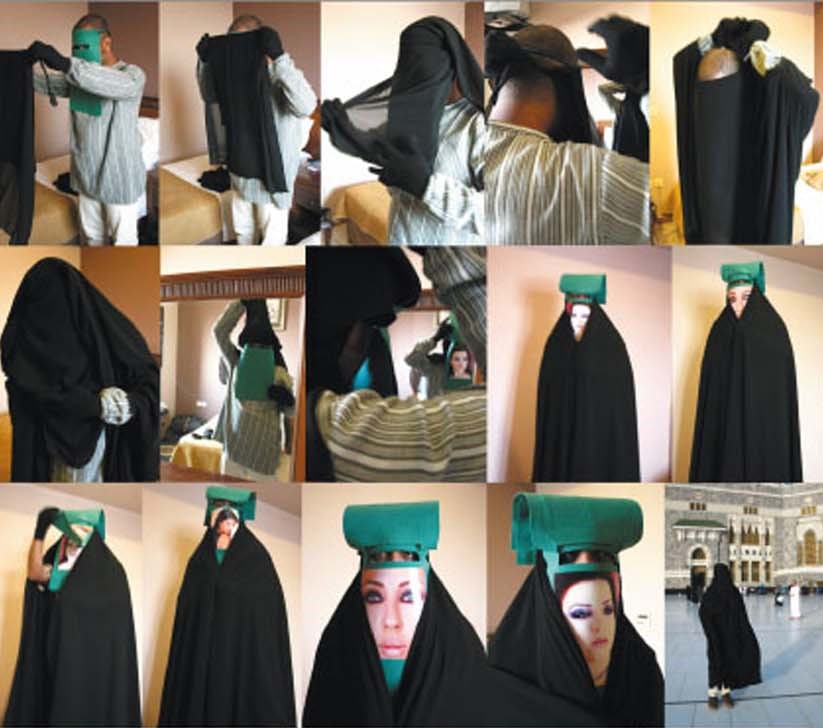 See Me as I Want to Be Seen,
performance in Masjid Al Haram, Mecca City, Saudi Arabia, 2009
Bio / Statement:
Hadi is the first artist to participate in the New York City Safe Haven Prototype, multi-organizational artist residency program designed to house, integrate and nurture artists at risk.
Hadi Nasiri is an activist/artist/researcher, whose work has encompassed performance, painting, sculpture, graphic design, and political protest exploring themes about the relationship of religion (specifically Islam) to women's rights, LGBTI rights, sexuality, and political ideology. His artistic experiences are informed by his human and women's rights activism; wherein he has established an underground woman's right organization, Afarinesh hay e-Irani, in Bandar Abbas, Iran, and gave a public speech at the school titled, "What the Qur'an Really Says About Hijab." Both actions resulted in his arrest by Iran's Revolutionary Guards, where he was interrogated and detained briefly. Hadi is still researching through his art practices to re-define keywords like democracy, freedom, sexuality. As an example, the word, "democracy" seems to have a clear meaning, but in different societies its definition not make sense to people living there. When used in a consumer society, the practice of the word is contrary to expectation.
Support: Hadi Nasiri's residency is made possible with support from The New York City Safe Haven Prototype, led by ArtistSafety.net, Artistic Freedom Initiative, Residency Unlimited & Westbeth Artists Housing..