2016 | NYC | Artist
Guillaume Bresson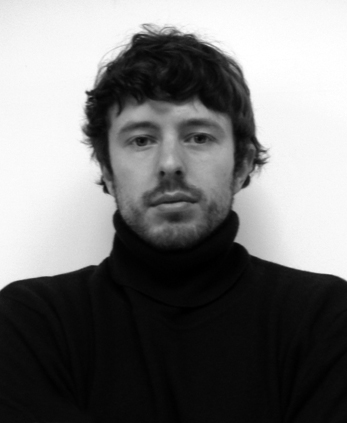 Guillaume Bresson
Artist name: Guillaume Bresson
Dates of residency: May-Oct
Born: 1982
Hometown: Toulouse, France
Lives and works: Paris and Toulouse, France
URL: http://www.nathalieobadia.com/artist_detail.php?ar=95
Education: MFA, Ecole Nationale Superieure des Beaux Arts de Paris, Paris, France, 2007 (with Honors)
BIO/ STATEMENT:
Guillaume Bresson questions the notions of scene-setting and narration in painting. His work calls forth the tradition of figurative narrative painting by subverting it with personal cultural references and depictions of pared down and theatrical urban settings. His paintings oscillate between an apparent desire for visual realism and a contemplative ideal resulting in a complex and imaginary temporality where the past reinvents the present of painting.
Represented by Nathalie Obadia Gallery (Paris-Brussels), Bresson's work has been shown internationally including in 2010 at the Palais de Tokyo and Musée d'Art moderne de la Ville de Paris (group show "Dynasty", curated by Marc Olivier Wahler and Fabrice Hergott); Staatliche Kunsthalle Karlsruhe; French Institute of Bratislava, Slovakia; Perm Museum in Russia'; Domaine départemental de Chamarande, Palais des Arts de Dinard and Mudam in Luxembourg. In 2015 his work was featured inDesdémone, entre désir et désespoir, at Institut du Monde Arabe in Paris. He was also commissioned in 2015 by Les Nouveaux Commanditaires to create the "Commande du Red Star Football Club de Saint-Ouen (93)" and another commisson by the Festival d'Avignon for the Église des Célestins, Avignon (Fr).
In 2014, éditions Dilecta published a monography of his work
GALLERY:
Galerie Nathalie Obadia, Paris/Bruxelles
SELECT PERMANENT COLLECTION: MUDAM, Luxemburg
SUPPORT: Guillaume Breton's 6-month residency is supported by the Galerie Nathalie Obadia and The Cultural Services of the French Embassy.