2019 | NYC | Artist
Gonçalo Ivo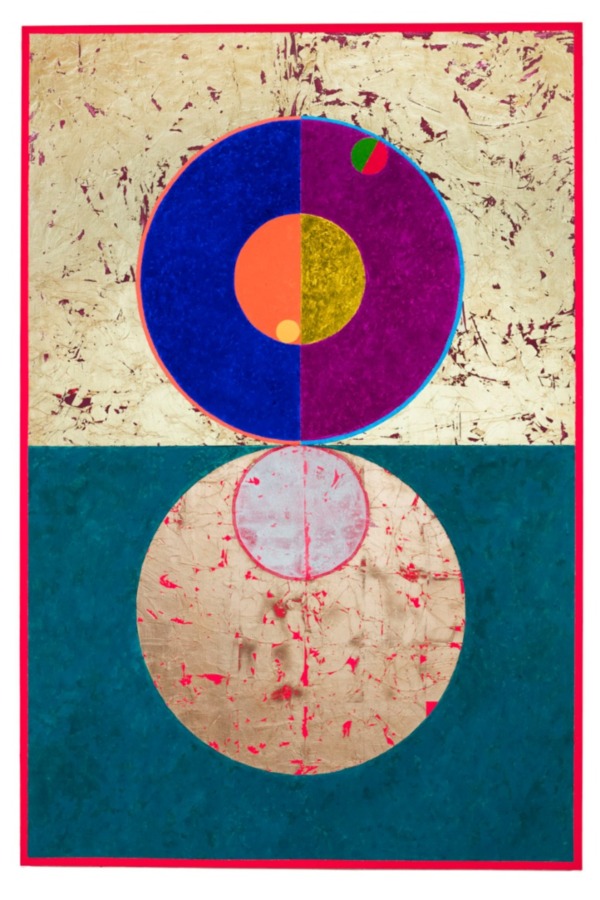 Cosmogony
180 x 120 cm, Oil, tempera, gold and copper leaves on linen, 2019
Bio / Statement:
Gonçalo Ivo is an artist, architect and writer who lives and works between Madrid, Paris and Rio de Janeiro. Along with his close connection to many important artists of the modernist movement, he engaged on the technical and theoretical development of his practice expanding the expression of light, colors, composition and matter, equally influenced by the rigorous technique from old siècle great masters. For Ivo color comes first - not a precise color, but a sensation of a kind of color, a certain intensity, a warmth or coldness, a radiance. Color has always been his passion and often his paintings are quite large because he wants their colors to impregnate our senses, emotions, and thoughts - to carry us poetically to other places.
His work was presented on major group and solo shows at museums and galleries in Brazil, North America, Japan and Europe, such as the National Museum of Fine Arts, Instituto Moreira Salles and the Museum of Modern Art in Rio de Janeiro; Oscar Niemeyer Museum in Curitiba; Pinacoteca do Estado de São Paulo; Museum of Geometric and MADI Art in United States and the Jan Van der Togt Museum in Holland. His body of work can also be seen on many books dedicated to his paintings and sculptures written by relevant critics, writers, poets, philosophers and painters in Brazil, Europe and the USA.
Support: Gonçalo Ivo's residency is made possible with support from a private donor.