2018 | NYC | Artist
Gabriele Rossi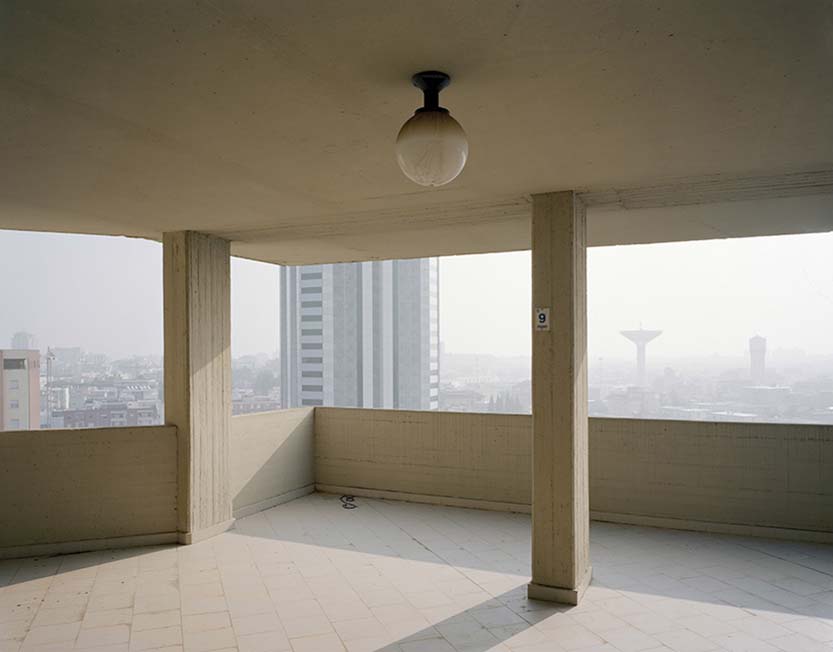 Image from the series "Olim Palus"
Bio / Statement:
Born in Latina, a little town south of Rome, the Italian artist Gabriele Rossi's interest in photography came from the need to document different realities around him. Rossi focuses on landscape, architecture, and human presence, and  the interconnections between them. His process is determined by questions pertaining to his perception of reality: is reality what we experience through daily life?, how is our imagery shaped from architecture?, is there a marked edge between these two elements?. For Rossi the act of photographing is like sneaking through the back door and gaining access to a wider archive.
Rossi's works are featured in several publications.  Itaca, 2017 is the artist's first solo publication with a text by Roberta Agnese. Together with the artist, Yard Press chose to set a volume based on the possibility to remix all the author's pictures into another kind of classification. That's why each picture goes beyond the idea of landscape as document, becoming the result of an experience. Inside this new atlas we can find new visual resonances that don't depend on the geographical data but exist because photography has become a gesture, sacred and repeated, always looking for beauty and harmony regardless the environment's portrayed portion.
Rossi's is also featured in the publication  THE WALKING MOUNTAIN: An investigation into Vajont catastrophe 1963 in which almost 2000 people died due a dam flooding ( Calamita/à Project, 2016)  with a body of work resulting from his visit to the site of this cataclysmic event that marked  an irreversible alteration in the landscape.  His work is also included in the publication Visions and Documents which examines contemporary landscape as an emerging phenomenon in which the influences of globalization relate to our lived experience (published by Documentary Platform Editions, 2010.)
Selected exhibitions include: 2017 ArtStays Festival, Inverse Canon, Miheličeva Gallery, Ptuj; 2016 Monte Inferno, AlbumArte Project Space, Rome; Concrete Cluster, Calamita/à Project, Materia Gallery, Rome; 2015 Concrete Cluster, Calamita/à Project, Alt+1000 Festival, Rossiniere, Switzerland; and 2014 Shortlisted at Call for Entry - PORTRAIT, FOTOGRAFIA Festival Internazionale di Roma.
To view the interview between Gabriele Rossi and Ivana Džamić (Lomography) please click here.
To view a selection of Rossi's work please click here.