2018 | NYC | Artist
Ginta Vasermane & Maciej Madracki (F.L.O.A.T.)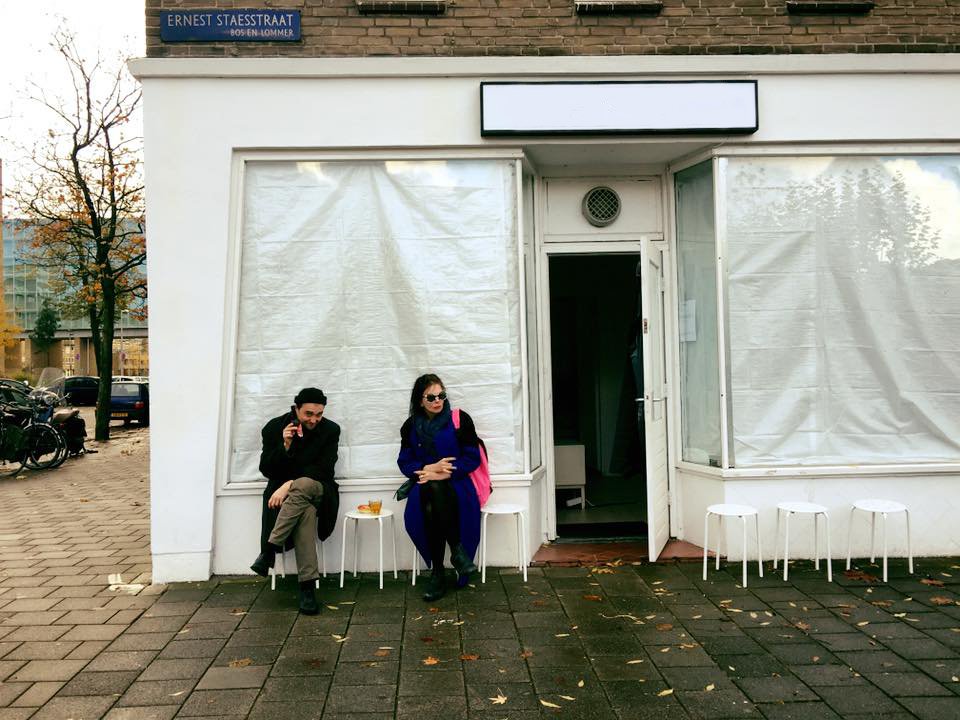 Bookstore_NO-NAME
Bio / Statement:
Ginta Vasermane & Maciej Madracki are the founders of the Moving Art Initiative F.L.O.A.T., a nomadic art platform for research, experimentation and presentation. From its inception Veserman and Madracki considered F.L.O.A.T. as an extension of their artistic practice into the curatorial field. Their impetus was to merge and cross pollinate their experiences in picture making, video installation and cinema to develop  new audiovisual narrative forms of exhibitions.
In her practice Ginta Vasermane creates video installations exploring human activity within the realm of organizational culture with carefully composed performances displayed in multilayered video arrangements. Using the means of choreography and irony she examines the regulations, patterns and procedures that govern modern societies.
Maciej Madracki works with the medium of film and is the author of several experimental movies and short videos. His recent work focuses on ideologies & fantasies that are shaping the destiny of community. In his practice Madracki works with specific communities, at times for several years, in order to develop an immersive cinema narrative which intertwines fiction and reality. His films are featured as installations in exhibition venues and screened in cinemas.
Support: Ginta Vasermane & Maciej Madracki (F.L.O.A.T.)'s residency is made possible with support from the Adam Mickiewicz Institute in Poland.