2014 | NYC | Special Features
Eunjung Hwang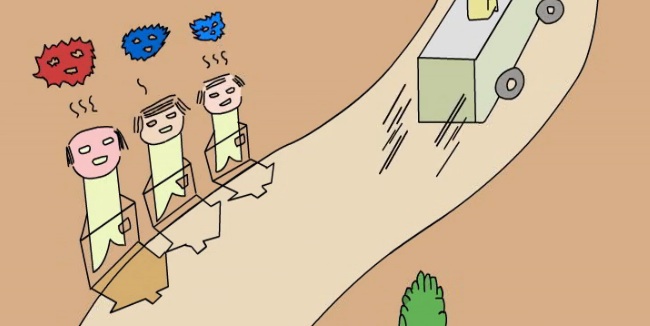 hgj-sf2014
Name of artist: Eunjung Hwang
Dates of residency: March
Hometown: Seoul, Korea
Lives and work: New York
URL: http://blog.eunjunghwang.com/?cat=12
Education: 2002 MFA in Computer Arts, School of Visual Arts, New York
1999 BFA in Painting, Ewha Women's University, Seoul, Korea
1994 BA in English Literature, Yonsei University, Seoul, Korea
BIO/STATEMENT:
During her residency Hwang worked on a series of character-based animations, featuring hundreds of new characters that are partially inspired from the residency. The main aspect of the project was to produce a variety of characters inspired by the illusion of fragmented realities and compile them into a usable pictorial catalogue.
The movie is based on on-going pencil drawing series of the artist. All the characters are sketched and crafted non-digitally at first stage and were later adapted and prepared for the digital production of the animation. The hand-drawn/crafted process is not only a preparation for the digital production of the animation. The hand made products will sometimes be directly incorporated into the animation using e.g. stop motion technique.
Without a linear story line, the transformation and interaction of the overall characters will lead the narrative of the animation. Endless reincarnations will transform character identities' as the narrative will be based on the rhythmic structure of music.
CURIOUS CHARACTERS - 4min
The animation features hundreds of characters from 7 categories - ghost, human, animal, insect, machine, monster and mutant.
--
This program is supported by public funds from the New York City Department of Cultural Affairs in partnership with the City Council and the New York State Council on the Arts with the support of Governor Andrew Cuomo and the New York State Legislature.