2017 | NYC | Curator
Eugenio Echeverría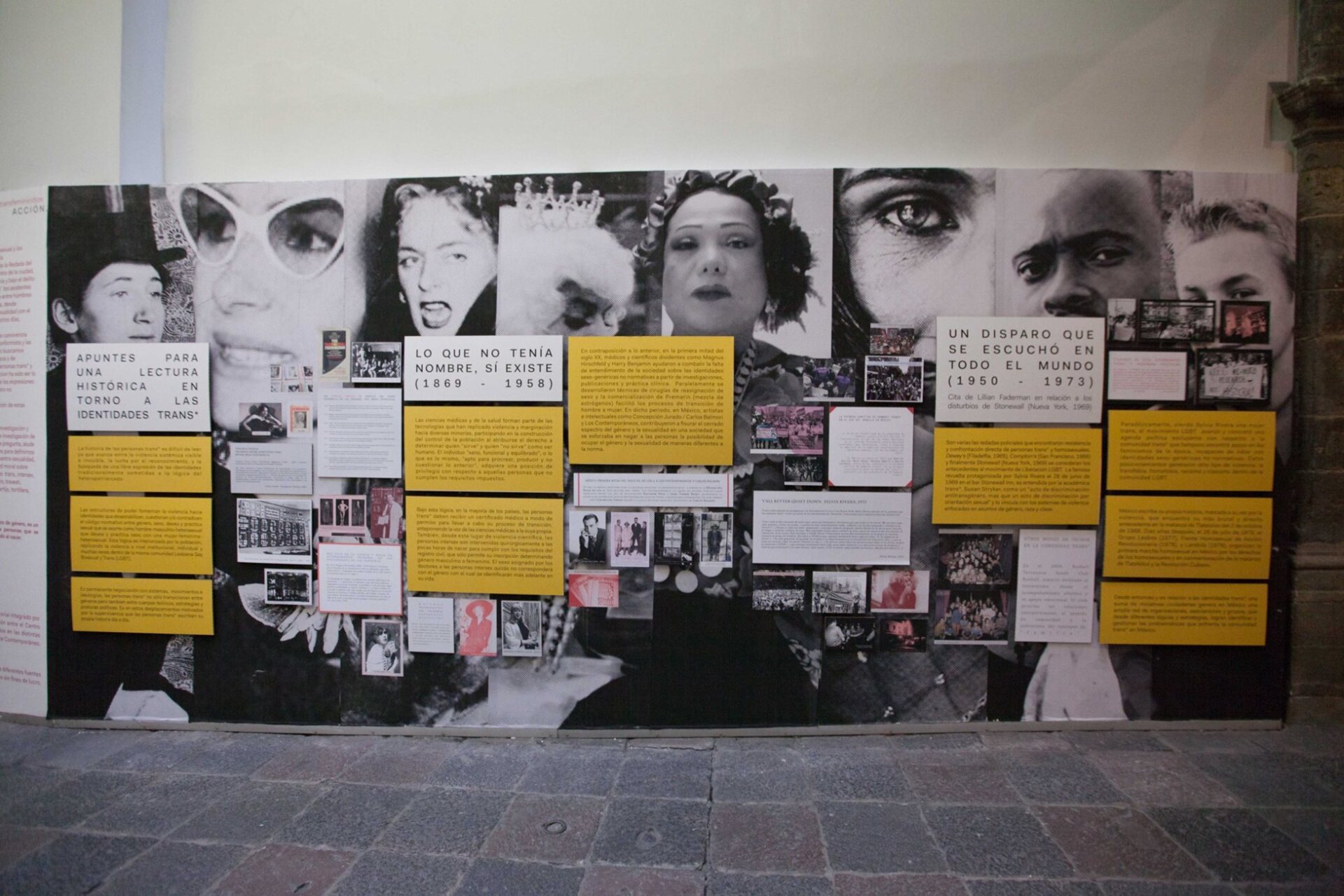 NOTES FOR A HISTORICAL READING AROUND TRANS IDENTITIES, Lo que se ve no se pregunta. 2016 - 2017
Bio / Statement:
Eugenio Echeverría is the 2017 RU/Visual Aids curator in residence. Eugenio lives and works in Mexico City, where he is a founder and director of Border Cultural Center. Since 2006, Border Cultural Center has coordinated over 100 interdisciplinary exhibitions and site-specific interventions. Highlights include QUEER UP! (DYKES, FAGS, WEIRDOS & YOU), a 12 month program of residencies, seminars, exhibitions and more considering LGBTQI identities, in collaboration with Laos Salazar; MULTIVERSO TRANS, a four day conference on trans identities conceptualized in collaboration with artists and trans activists focusing on violence, sex work, access to health, legislative reforms and the autonomy of trans individuals, including LO QUE SE VE NO SE PREGUNTA, the first Mexican exhibition on trans identities, curated with Tania Pomar, Susana Vargas and Laos Salaza; and the upcoming project HACKING THE CITY, fostering discussion on civil disobedience in urban contexts, directed by Edith Medina. Here, Eugenio outlines his upcoming residency and its broader stakes:
"My proposal for the Visual AIDS / Residency Unlimited Curatorial Residency is a research project that will allow me to design the contents and narratives for a musicological timeline. The proposed research establishes a comparative chronological analysis between 1970s liberation politics, HIV/AIDS activisms, art and literature of the late 80's and early 90's, and the production of present knowledge through the 2000s amidst the ongoing HIV/AIDS crisis. During the month-long residency, I will meet with AIDS activists and artists living with HIV to create a critical and historical review of the past half century that will be represented in timeline form, integrating text, artwork, photography and documents."
Support: Eugenio Echeverría's residency is made possible with support from Visual AIDS and Residency Unlimited.