2020 | NYC | Artist
Esra Durukan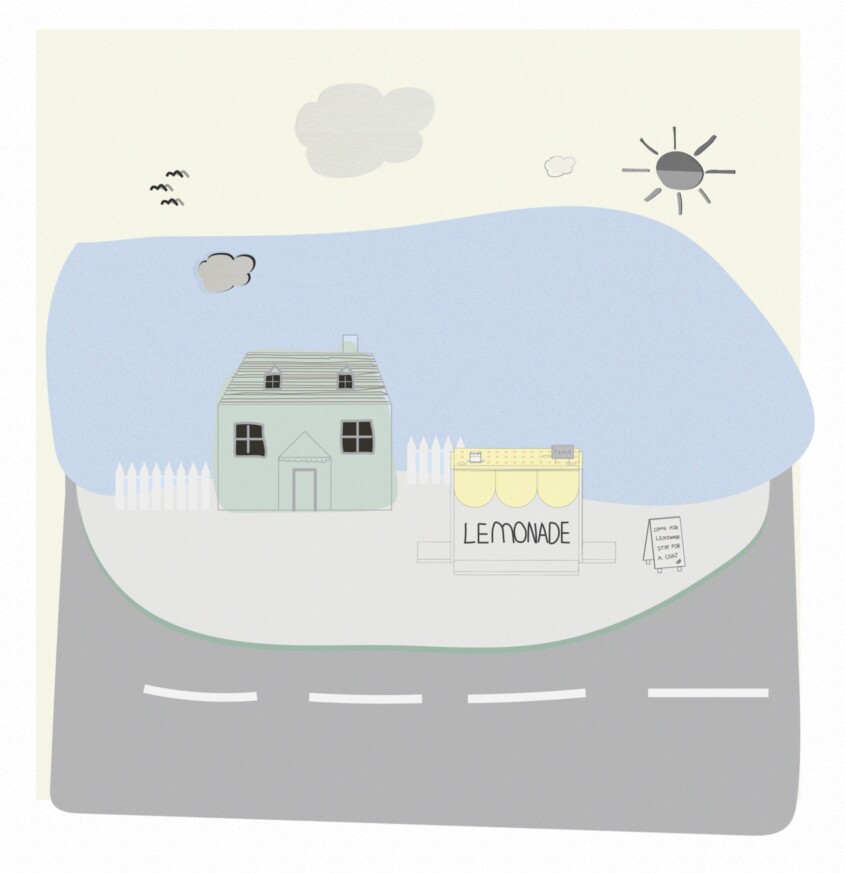 Lemonade Stand, 2020, Work on paper. Courtesy the artist.
Esra Durukan has been interested in the topics of food, the table, table rituals, and eating long before completing her Undergraduate Degree in Architecture at Southern California Institute of Architecture in Los Angeles, CA. Both food and architecture and the ways in which they intersect and interact with culture, politics, beauty, and taste, consistently drive her practice.
Durukan has worked for Jordan Kahn, the owner and lead chef at the restaurants Destroyer and Vespertine in Culver City, CA, where she has collaborated with artists on special dinners, cultivating stories within their spaces in tandem with specially prepared dishes. Her work has been exhibited as part of LA Design Week, Los Angeles, CA (2019) and at the Southern California Institute of Architecture in Los Angeles (2017). Durukan's writing has been published in Off-Topic Student Magazine, published by Southern California Institution of Architecture and International Education Magazine, published by Apollo. Durukan is currently pursuing a Master's Degree in Architecture at Princeton University in Princeton, NJ.
Esra Durukan is one of seven artists participating in Food Futures, RU's second annual thematic artist residency program centered around the question of food resilience in urban environments. The program is directed by curator Livia Alexander in collaboration with food writer and poet Betsy Andrews, artist and activist Miro Gal, and artist and food editor Allie Wist with the assistance of RU Administrative Intern Romane Guéchot.
Food Futures is supported, in part, by public funds from the New York City Department of Cultural Affairs in partnership with the city council and with generous support from the National Endowment for the Arts.