2021 | NYC | Artist
Elvira Clayton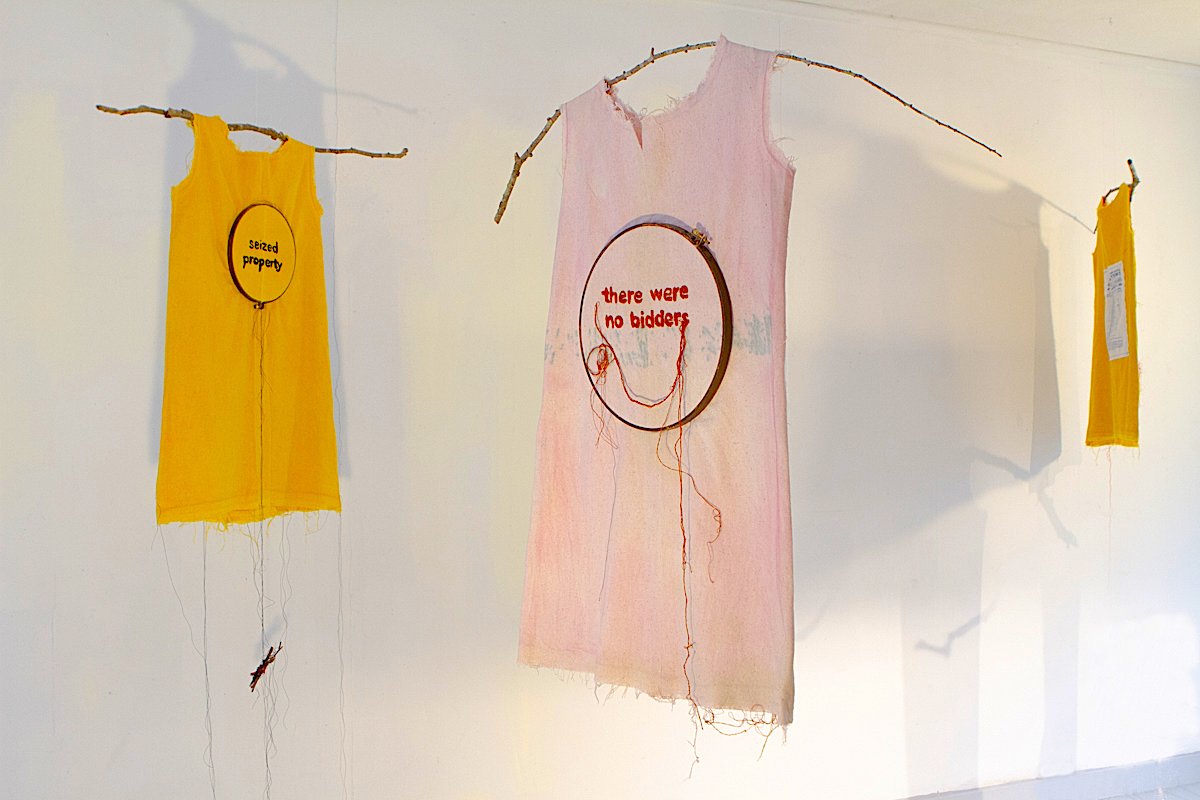 Elvira Clayton, Installation view of The Sale Of Loise, 2018, plant-dyed Osanburg, cotton, embroidery hoops, twigs, shells. Photo: Tonita Cervantes.
Elvira Clayton is a multi-media artist working across installation, performance, oral history collection, assemblage, collage, sculpture, and performance. Born in Lafayette, LA. Clayton grew up in Houston, TX, and lives and works in Harlem, NY. Inspired by ancestorial reverence, Clayton's practice explores matriarchal lineage, personal, historical, and re-imagined memory. Much of her work is research-based with a focus on people who lived under American slavery, a process through which she honors her own enslaved ancestors. Clayton's art pieces are ritualistic vessels that hold the stories of forgotten people. She is currently focused on a series of research-based works that use slave-era textiles and craft practices to look at and tell stories related to American Slavery.
Clayton's work has been exhibited at Longwood Gallery in the Bronx and Allen Sheppard Gallery in Chelsea, New York, and McNeese University and Alexander Museum of Art in Louisiana. As a member of the performance group, Black Women Artists, she has performed at the New Museum and the Brooklyn Museum in New York and at Project Row Houses in Houston, Texas. Clayton has been an artist-in-residence at The Anderson Center for Interdisciplinary Studies, Red Wing, MN and at Blue Mountain Center, Blue Mountain, NY, Her work has been featured in Killens Review, Glasstire, Callaloo Journal, and Artsy.net. She is a Laundromat Project Create Change Fellow and Commissioned Artist alumni., and a four-time recipient of the Manhattan Community Arts Fund Grant.
Elvira Clayton is one of four artists participating in the 2021 NYC Artist Residency Program dedicated to supporting the voices of underrepresented artists in NYC who identify as Black and whose research-based practices fill in gaps in historical knowledge. The program is organized by Guest Curator Rachel Gugelberger.
The 2021 NYC-Based Artist Residency Program is supported, in part, by public funds from the New York City Department of Cultural Affairs in partnership with the city council, The Cowles Charitable Trust, and generous support from individual donors.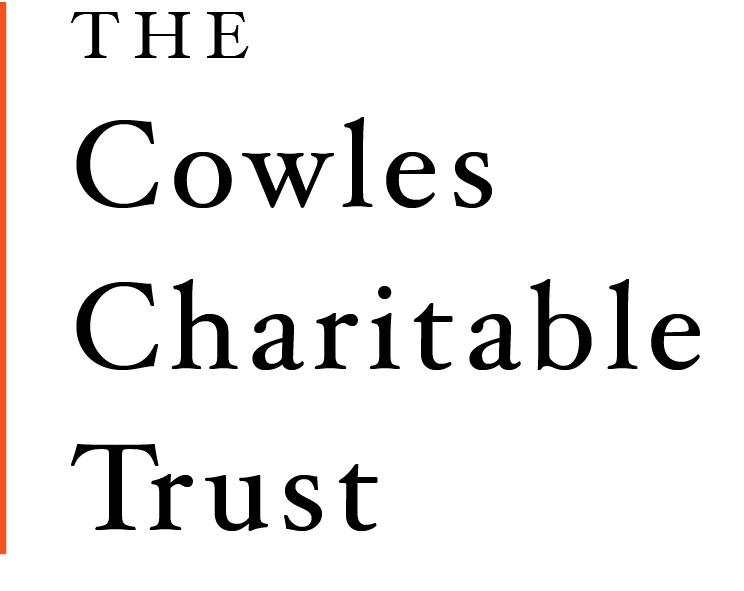 Select Permanent Collections: Charles Henry Rowell Collection