2019 | NYC | Artist
Elsie Kagan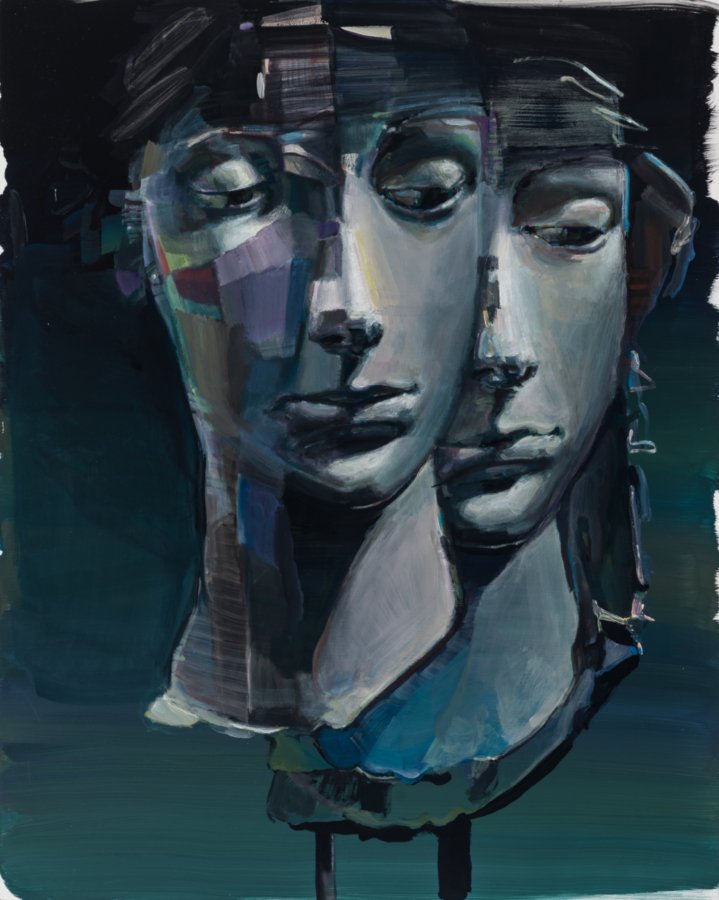 2018, flashe on panel, 20" x 18"
somebody something
Bio / Statement:
Elsie Kagan's work is grounded equally in the history of representative painting and in contemporary concerns with materiality and surface. She sifts through the history of western art to mine imagery and reinterprets its language to discover an enduring resonance. Her current paintings expose the urgent and all-encompassing twin experiences of motherhood and of loss – each a vast landscape of connection, isolation, ambivalence, joy, rage, and grief.  She creates subjects that hover between relic and living, both iconic and familiar. These pictures break from the tranquility of the traditional Madonna and child, instead of presenting images in which multiple mothers and children cascade through the compositions, their idealized embraces interrupted by replication, and incompletion. The work harnesses the power of pictorial space and surface presence, testing the line between representation and abstraction.
Kagan's works have been exhibited throughout the United States, including at RushArts, Ground Floor Gallery, Brenda Taylor Gallery, SoapBox Gallery, 440 Gallery, Shapeshifter Lab, the Crane Arts Center, Rivington Design House Gallery, and Wesleyan University. Recent solo shows have taken place at Sweet Lorraine Gallery in Brooklyn NY (2018), and the Hartford Mandell Center. She has been featured in the Washington Post, Other Press, Flavorpill, ArtFCity, the Brooklyn Record, Studio Visit magazine, and Looking At Painting magazine.
Kagan has been a recipient of grants from the Sustainable Arts Foundation, the NEA and the Arts Division of the City of Oakland, CA.  She has participated in residencies such as the Vermont Studio Center and is the Founder and Artistic Director of Interlude Artist Residency, a program in Upstate New York that supports artists who are actively parenting.
Support: Elsie Kagan's residency is made possible with support from private donors.