2016 | NYC | Artist
Elizabeth Zvonar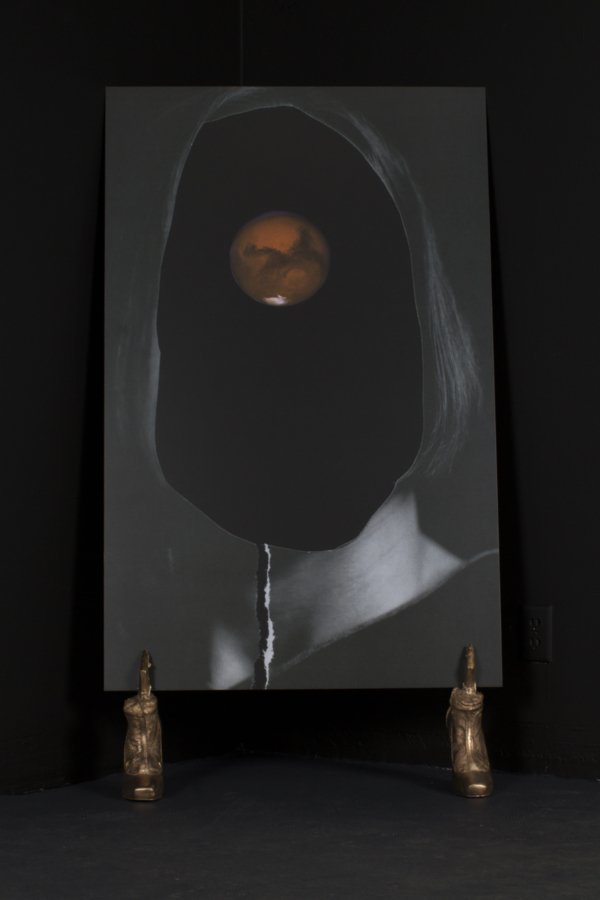 Artist name: Elizabeth Zvonar
Dates of residency: Feb-April
Born: 1972
Hometown: Thunder Bay, ON, Canada
Lives and works: Vancouver, BC
URL: http://www.elizabethzvonar.com
Education: BFA, Emily Carr University of Art and Design, 2002
BIO/ STATEMENT:
Vancouver Alumna and Emily Award winner Elizabeth Zvonar works in sculpture and collage. In the Fall 2015, Zvonar launched The Experience her first public commission and exhibition for the Vancouver Art Gallery's Offsite program.
Her collage works are composed of source materials drawn from art historical references, contemporary advertising and popular culture. They question existing social and cultural systems through the use of humour and irony. Her work often speaks to the ethos and aspirations of those among the periphery of mainstream society, drawing inspiration from counterculture movements that challenge the status quo. Zvonar treats imagery as a metaphor, establishing a referential context that calls into question popular conceptions and historical canons to address cultural constructions of power. She often uses a feminist perspective to illustrate how rules of engagement were unbalanced in the past and remain so today.
Zvonar received the 2009 City of Vancouver Mayor's Award for Emerging Visual Artist; in 2011, she was presented with the Emily Award for outstanding achievement by an Emily Carr alumna and was the 2015 recipient of the Shadbolt Foundation's VIVA award. In 2008, Zvonar was the inaugural artist at the Malaspina Print Research Residency in Vancouver. She was also an artist in residency at the Banff Centre for the thematic residency Cosmic Ray Research. From 2012-15 Zvonar held the post of City of Vancouver Artist in Residence.
She has exhibited in solo and group exhibitions throughout Canada and internationally in New York, Australia, Japan and Belgium. Recent shows include: The Experience, Vancouver Art Gallery (offsite) (2015); The Challenge of Abstraction, Daniel Faria Gallery, Toronto (2014); I really do believe the best thing a person can do with themselves is expand their mind, Gallery 295, Vancouver (2014); and Banal Baroque, Daniel Faria Gallery, Toronto (2013). Selected group shows include: Cut, Western Front, Vancouver (2015); The Quiet Music Festival of Portland in Seattle, All Rise, Seattle (2015); Beside Yourself, AHVA Gallery, Audain Art Centre, Vancouver (2014); Parallels, Biography of the Image, SFU Audain Gallery, Vancouver (2013); Crystal Tongue, curated by Amy Kazymerchyk, Exercise Projects, Vancouver (2013).
GALLERY:
Daniel Faria Gallery, Toronto, Canada
SELECT PERMANENT COLLECTIONS:
Vancouver Art Gallery, Vancouver, Canada
Neuberger Berman Art Collection, New York, NY