2020 | NYC | Artist
Elizabeth Moran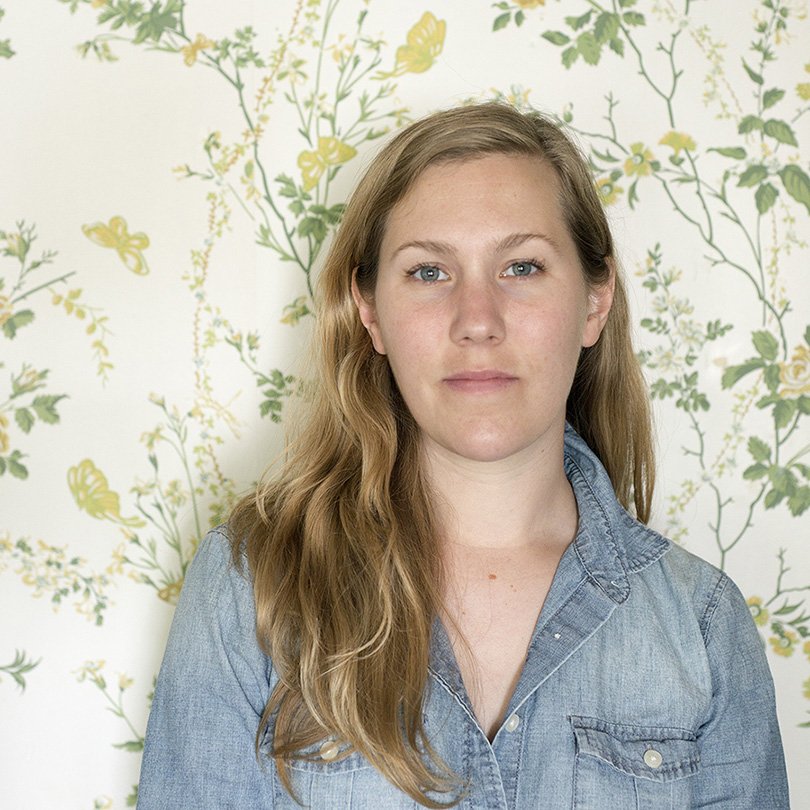 Portrait Courtesy the artist.
Elizabeth Moran was born in Houston, Texas. Her research-based practice is informed by a preoccupation with the subjectivity of facts and the evidence of unknown or little understood histories that take form in photography, audio, text, and found objects. Moran's current multi-year project Against the Best Possible Sources examines the earliest history of the first professional fact-checkers, a role invented in 1922 by TIME, then a fledgling magazine, and held exclusively by women until 1971.
Moran has held solo exhibitions at venues including Massimo Ligreggi Gallery, Catania, Italy (2019), Southern Methodist University's Hawn Gallery, Dallas, TX (2019), Black Crown Gallery, Oakland, CA, and in NYC at Cuchifritos Gallery + Project Space (2018) and New York University's Gulf and Western Gallery (2014). Her work has been presented in group exhibitions at Studio la Città, Verona, Italy (2019), Duke Hall Gallery of Fine Art, Harrisonburg, VA (2018), Headlands Center for the Arts, Sausalito, CA (2015), and The Contemporary Jewish Museum (2016) and Wattis Institute for Contemporary Arts (2015) in San Francisco, CA. Moran was awarded a Vermont Studio Center Fellowship (2019), a Tierney Fellowship (2013) and a Murphy and Cadogan Fellowship (2012). She has been an artist-in-residence at Vermont Studio Center in Johnston, VT (2019), Wassaic Project in Wassaic, NY (2018), The Visual Studies Workshop in Rochester, NY (2019), and the NARS Foundation (2018) and Artists Alliance Inc's LES Studio Program (2017), both in NYC. Her work has been featured in VICE, Harper's, The New Yorker, WIRED, The New York Times, New York Magazine, British Journal of Photography, and Hotshoe. Moran received an MFA in Fine Art and an MA in Visual and Critical Studies from California College of the Arts in 2014, and a BFA from New York University's Tisch School of the Arts in 2007.
Elizabeth Moran is one of four artists participating in the 2020 NYC Artist Residency Program dedicated to artists whose practices fill in gaps in historical knowledge and represent a range of diverse voices traditionally underrepresented in the arts. The program is organized by Rachel Gugelberger, RU Residency Program Director/Curator of Programs together with Alyssa Alexander, NYC Residency Program Assistant.
The 2020 NYC Artist Residency Program is supported, in part, by public funds from the New York City Department of Cultural Affairs in partnership with the city council and generous support from individual donors.