2017 | NYC | Artist
Elizabet Cerviño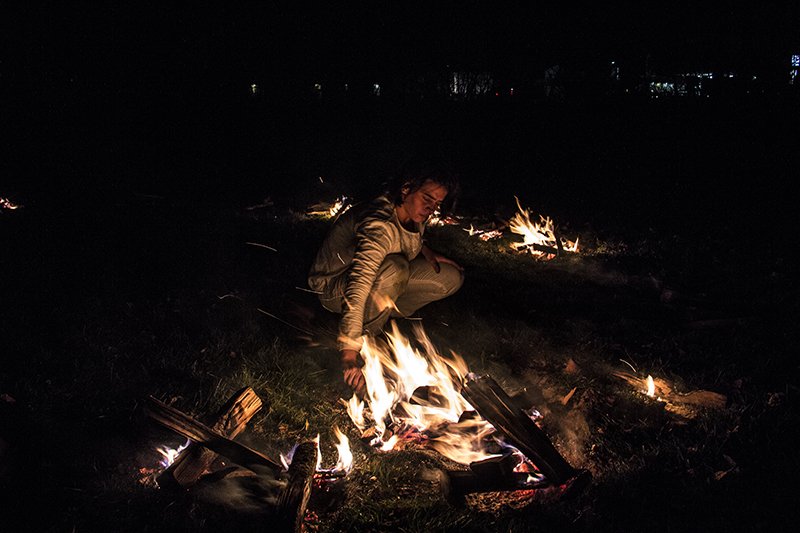 Performance, 2015. 4 hours. Variable
Hoguera.
Bio / Statement:
My art practice, approached from a spiritual, physical and contemplative position, focuses on fragility through the subtle gestures of ritual and craftsmanship. Here the act of making becomes impersonal and the work appears with Art as its surname.
Emptiness is a natural entity within my practice, and its representation seeks to purify. With a tendency towards the non-representational I use the tension between action and reaction as a tool to understand nature.
I use all media, for an idea demands a self-sufficient body to materialize itself. In accordance with this idea my work can take the form of performance, environment, installation, object (painting) etc. or it can be a gesture that tries to say a word but results in a sound.
Support: Elizabet Cerviño's residency is made possible with support from the Rockefeller Brothers Fund and the Cuban Artists Fund..