2022 | NYC | Artist
Elena Chemerska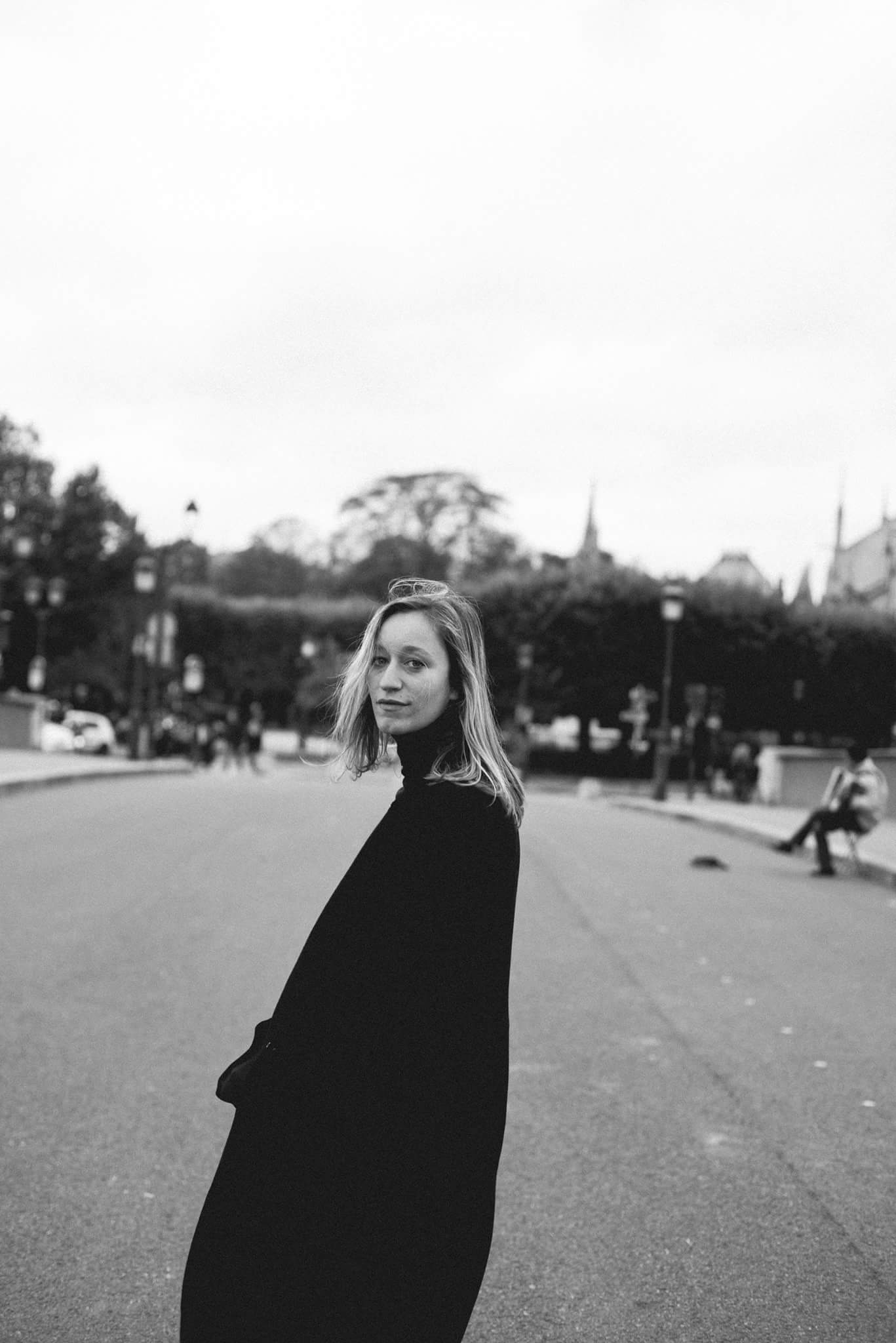 Elena Chemerska, Photo by Lilika Strezoska
Artist Name: Elena Chemerska
Residency Dates: September - October 2022
Born: 1991, Skopje, Macedonia
Lives and works: Skopje, North Macedonia and Berlin, Germany
URL: https://elenachemerska.com
Education:
2017- 2019 | Master of Art and Design in Fine Arts, Master Institute of Visual Cultures, AKV St. Joost Academy of Art and Design, 's-Hertogenbosch, the Netherlands.
2011- 2015 | B.F.A. in Painting, Conservation and Restoration, University of "Ss. Cyril and Methodius" Faculty of Fine Arts, Department of Painting, Skopje, North Macedonia.
2014 | East Exit Scholarship by the Paul Getty Foundation recipient, Siena Art Institute, Siena, Italy. Program of Fine Arts, majors in Painting, Installation and Digital Multimedia and Art History.
Bio/Statement:
Elena Chemerska is the winner of 2021 DENES Award for Young Visual Artists in North Macedonia.
Her artistic research is focused on relationships between aesthetics, materiality, and politics. Her interests lie in thinking about the ways in which we create a basis for the future in relation to memory and the way we attempt to grasp history in its image. She works primarily in painting, drawing, installation and video, and is currently exploring documentary filmmaking.
Elena's work has been presented in North Macedonia and internationally. She is the author of the book Monument to Freedom - Conversations, Private Print Studio, Skopje (2019). Exhibitions include: Ostrale Biennale O21, Robotron-Kantine, Dresden, Germany (2021); Biennial of Young Artists, MoCA, Skopje (2021); Fuori Visioni Festival 6 | Il confine-Atto II, Piacenza, Italy (2021); Thresholds of No-Body in Particular in collaboration with Ivana Mirchevska, YCC, Skopje (2020); Monumental Fluxus, Expoplu, Nijmegen (2019); "Transition" video screening, Eye Museum, Amsterdam (2018) etc.
In 2021 she received the Prince Claus Seed Award in the Netherlands.
Support: Elena Chemerska's residency is made possible with support from The Trust for Mutual Understanding and the Denes Award.