2022 | NYC | Artist
Eleanor Ivory Weber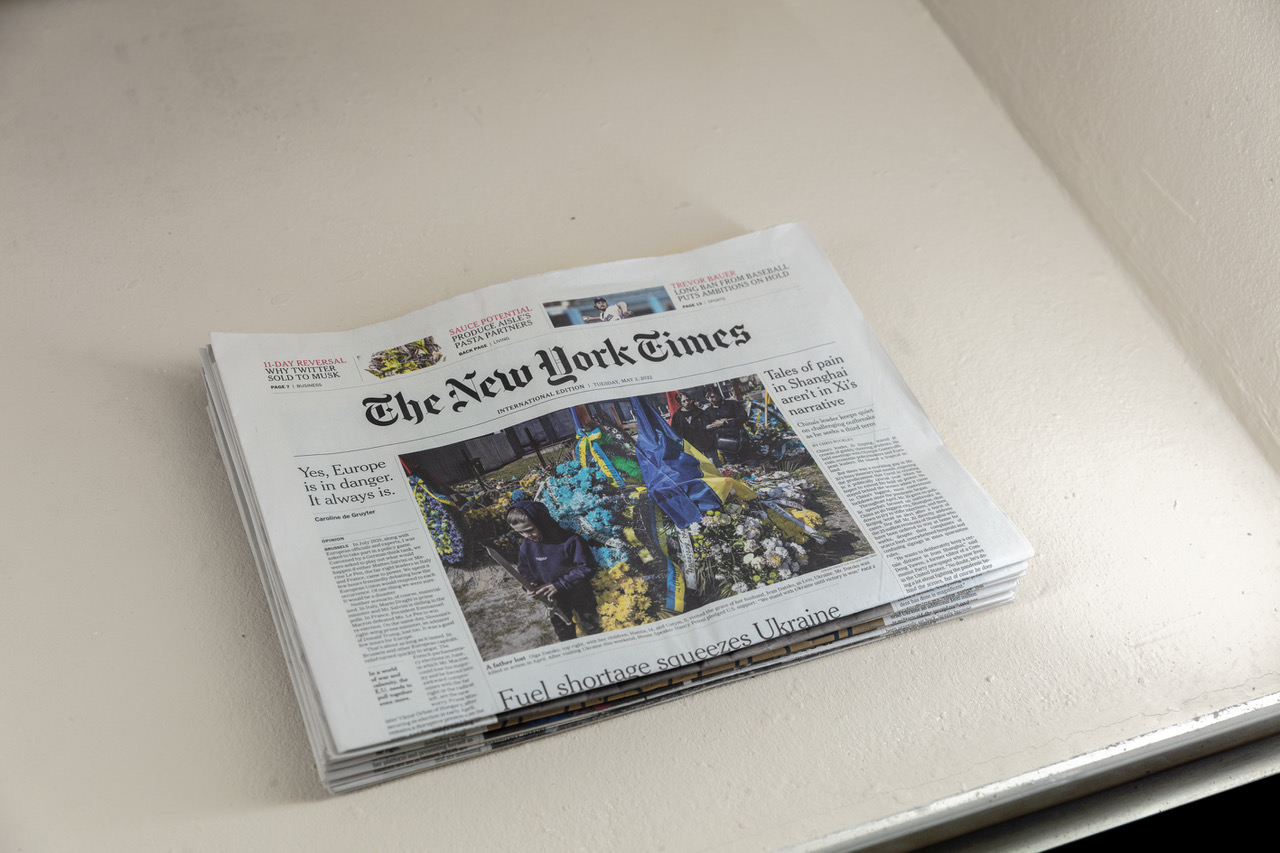 Eleanor Ivory Weber, Daily news, "All the News That's Fit to Print", 14.04–05.06.2022, Munich (2020–), The New York Times International Edition purchased each day the exhibition is open to the public, photo: Sebastian Kissel.
Artist Name: Eleanor Ivory Weber
Residency Dates: August - November 2022
Born: Australia
Lives & Works: Brussels
URL: http://divided.online | https://meanjin.com.au/blog/australian-others-penal-logic-and-the-pandemic/
Education: studies in art history and theory, performance and scenogaphy, political theory and philosophy
Bio/Statement:
Eleanor Ivory Weber is a writer and artist. She teaches art theory and critical practice at Erg (École de recherche graphique–école supérieure des arts) in Brussels, and is co-director of Divided Publishing, Brussels and London. Eleanor holds a Specialised Masters in Political Philosophy and Theory from Université Libre de Bruxelles, and graduated from the Post-Master program at a.pass (advanced performance and scenography studies), both in Brussels.
Support: Eleanor's residency is made possible with support from Flanders State of the Art.