2023 | NYC | Curator
Eglė Ambrasaitė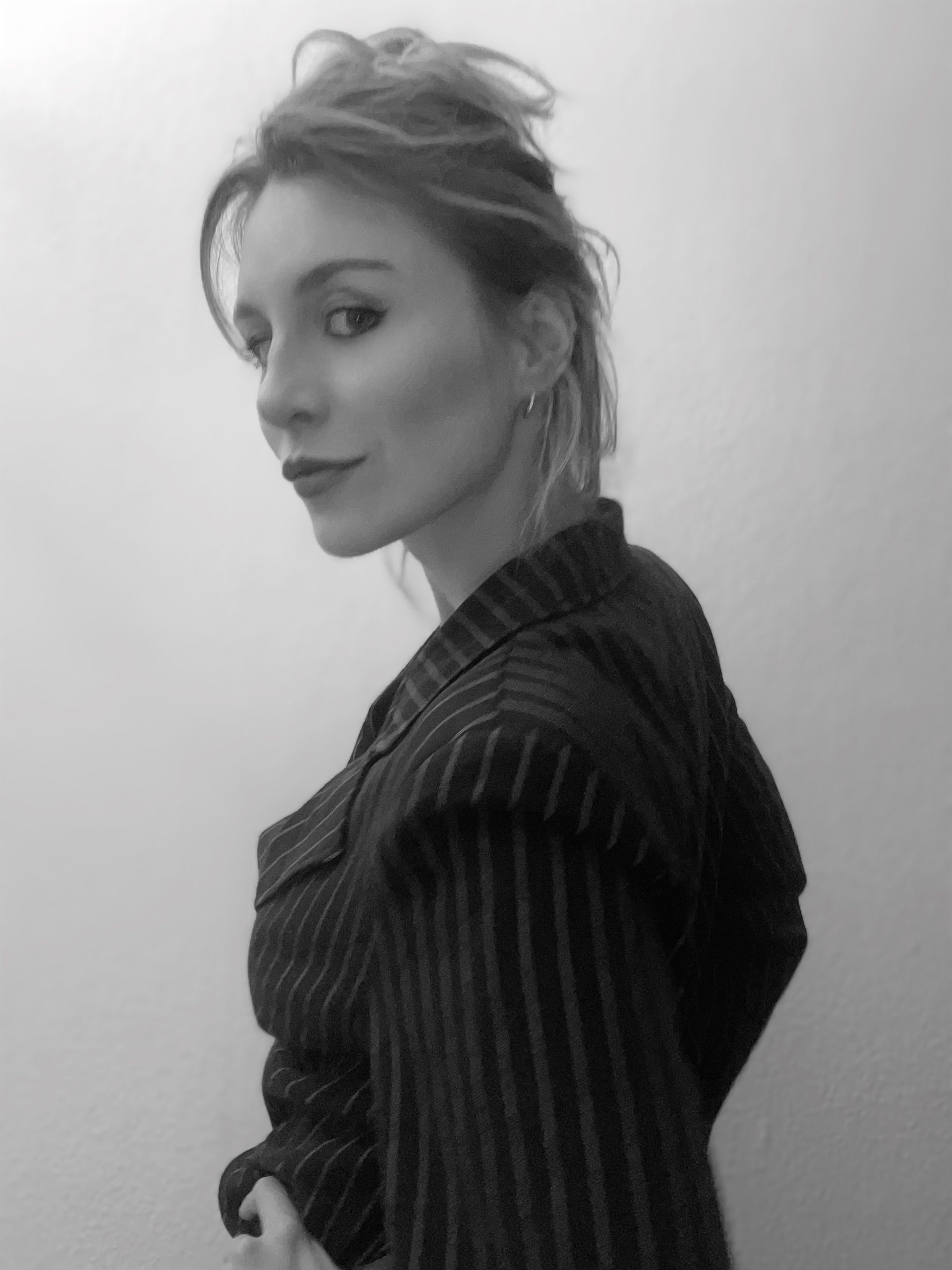 Curator Name: Eglė Ambrasaitė
Residency Dates: October - November 2023
Hometown: Vilnius, Lithuania
Lives & Works: Žeimiai Manor House (Aikas Žado Laboratory), Žeimiai, Lithuania and Berlin, Germany
URL: https://egleambrasaite.com | Instagram: @egleambrasaite
Education:
PhD Candidate in Comparative Gender Studies, Central European University, Budapest/Vienna,
Masters in Political Sciences, Bachelor in Film, Video and Interactive Arts, Vytautas Magnus University, Lithuania,
Bachelor of Arts in Film, Video and Interactive Arts, Middlesex University, London
Bio/Statement:
Eglė Ambrasaitė can be located in a spot reserved for interdisciplinary art: she is both an artist, a curator and a scholar. Her interdisciplinary studies have transformed her artistic work into a challenging, contemporary and critical medium that crystallizes in the language of both visual arts (video/sculpture/installation), various forms of written materials, and her curatorial practices for Aikas Žado Laboratory's (Žeimiai Manor House's) programmes, including "Residency o-yo", "Invisible Man's Cinematheque", "Lankesa", and "Center of Biomimetic Imagination" ("CBI"). Aikas Žado Laboratory is a contemporary art device, constructed in Žeimiai Manor House. Aikas Žado Laboratory is organized as an individually collaborative artwork by the artists Domas Noreika and Eglė Ambrasaitė, as well as a communal artwork. Part of its programs are administered, coordinated and developed by the Aikas Žado Association. The main activities of the Laboratory are practical experiments related to the management of cultural heritage objects and the combination of discoveries, methods, techniques and knowledge in the fields of contemporary art, science and culture. The main principles of the Laboratory's activities are illustrated by the application of conservation, prevention and restoration systems in the Žeimiai Manor House. At the Laboratory, the team collects and tests historical materials, organizes scientific research and exhibitions, and presents cognitive expeditions that showcase specific solutions and methods of turning the manor house into a contemporary artwork.
Eglė Ambrasaitė is an awardee of the Young Artist Scholarship from the Lithuanian Council for Culture in 2018, 2020 and 2021. In 2020 she was granted the Permanent Artist Status from the Ministry of Culture of the Republic of Lithuania. She has exhibited her works in Lithuania (Aikas Žado Laboratory), London (Red Gallery) and Berlin (District Gallery).
Ambrasaitė also presents her creative work in various conferences, which include "After After: NYU Cinema Studies Conference", New York City, USA; "Moving Away from 'Post-socialism': Reconceptualizing Scholarly Approaches to Contemporary Eastern Europe and Eurasia through Feminist and Queer Theory Lenses", Budapest, Hungary; "Feminisms in a Transnational Perspective": Art, Artivism, and Other Transformative Practices", Inter-University Center, Dubrovnik, Croatia, and "15th Annual Feminist Theory Workshop (FTW)", Duke University, Durham, USA. She also offers workshops, including tutoring for Rupert's Alternative Educational Programme (AEP) in Lithuania and "Critical Matter and Matters of Critique: Experimental Writing Through Feminist and Post-human Participatory Art Approach" workshops in SCS Centar-Jadro, Skopje, North Macedonia. Her curated both solo and group exhibitions include "tar amber ash" (2016), "Bio-fantômas'ic sessions" (2018), "Decay(-ing)" (2019), "Nothing to Regret" (2019), "Enchanted Landscapes" (2020), "Mimeses" (2022), and "Angsty Places" (2023). At the moment, her main artistic and curatorial practices circulate around the themes of love, toxicity, bodies/embodiments and healing. Her theoretic interests encapsulate gender, biopolitics, affect theories, non-human thought and dark ecology.
Click here to read her recent text "Disruptive Love(s): Exploring Togetherness in Aikas Žado Laboratory's and Eglės Ambrasaitė's Theoretical, Practical and Artistic thoughts", published in Rupert Journal, vol. 2, 2022.
Support: Eglė Ambrasaitė's residency is made possible with support from the Lithuanian Council for Culture.