2022 | NYC | Artist
Dominique Uldry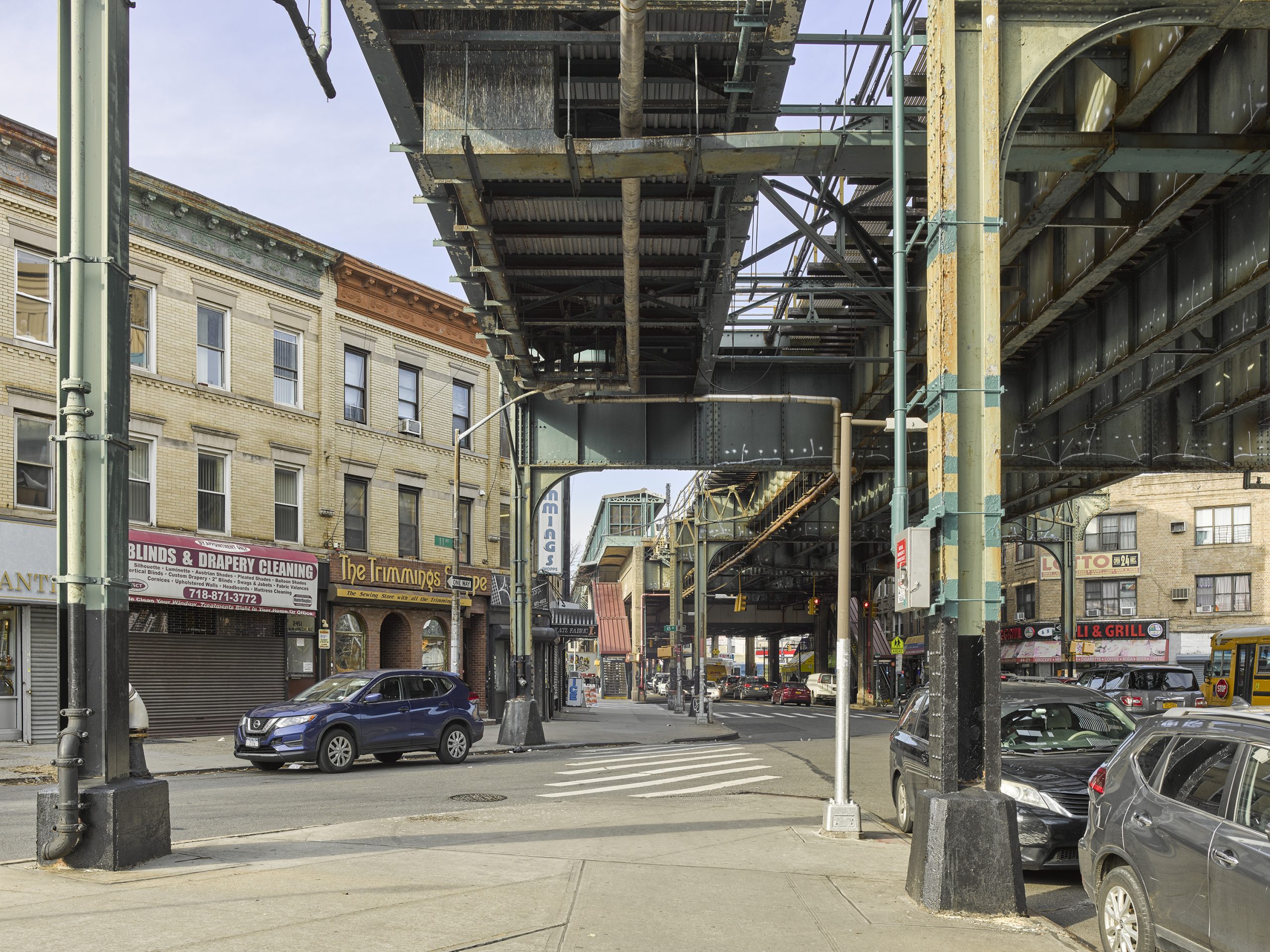 Dominique Uldry, "New Utrecht Avenue 2020", Color Photography © Dominique Uldry 2020.
Artist Name: Dominique Uldry
Residency Dates: February - April 2020, March - April 2022
Born: 1953
Hometown: Lausanne
Lives & Works: Berne, Switzerland
URL: http://www.dominiqueuldry.ch
The work of Dominique Uldry circles around topics related to cities, architecture, urban space, and the conditions of life and situations of aesthetic experience. Since 1980, he has been a freelance photographer and artist based in Berne, Switzerland.
Uldry's work has been presented in solo and group exhibitions at venues throughout Switzerland including Satellit, Art Space Thun, (2019); Cantonale Berne Jura, Berne (2017); Kornhausforum Bern (2011); Art Space Oktogon, Bern (2010); Galerie and Atelier Tom Blaess, Bern (2009); and Project Space Kunsthalle, Bern (2003). He is a recipient of the 1982 and 1988 Swiss Award, was an artist-in-residence at Cité des Arts, Paris, in 1987, and taught photography at the Bern University of the Arts 2003-2015.
Uldry's work is in the permanent collections of Canton Berne, City of Berne; The Collection of the Swiss National Library, Berne; Bernese State Bank Collection, Berne; and Mobiliar Art Collection, Geneva, Switzerland.
Support: Dominique Uldry's residency is made possible with support from Canton of Berne Office of Culture / Cultural Promotion.

RELATED: