2015 | NYC | Artist
Dominique Paul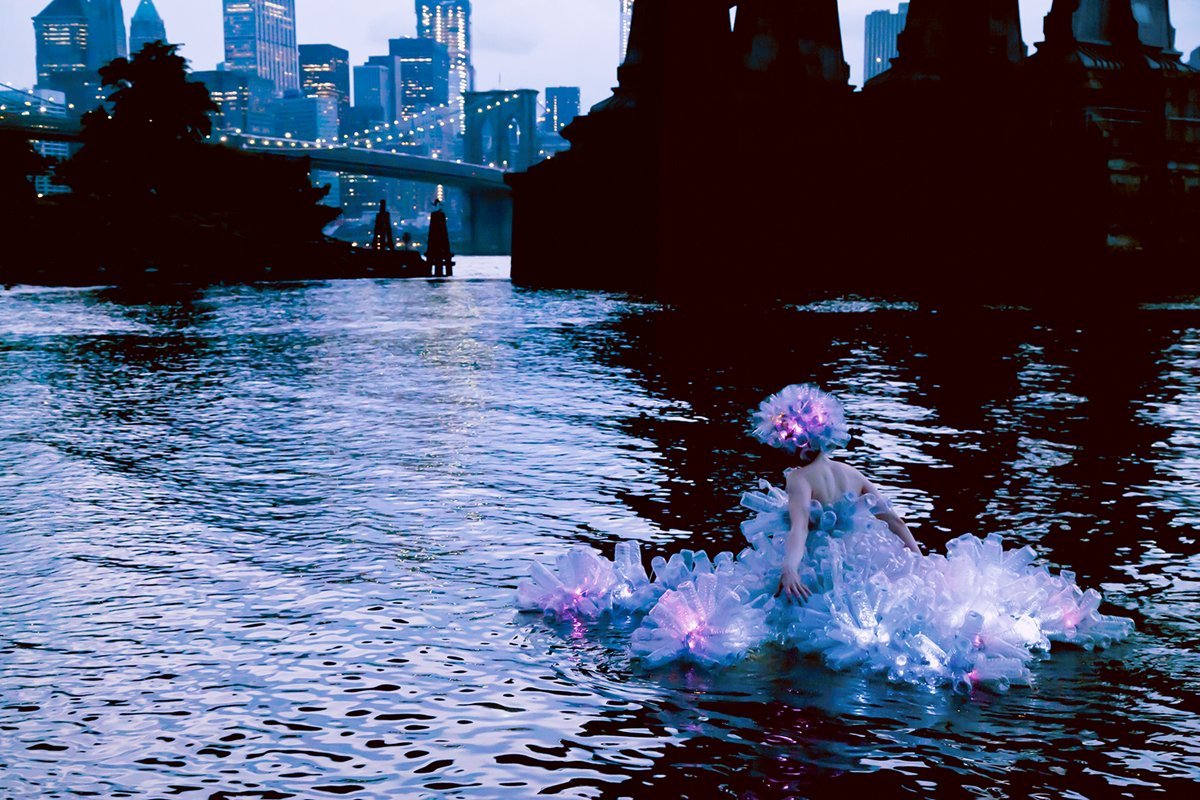 Artist: Dominique Paul
Dates of residency: May - July
Born: 1967
Hometown: Montreal, Quebec
Lives and works: Montreal, Quebec and New York
URL: http://www.dominiquepaul.net
Education: 2009, Doctorate in the Study and Practice of Arts, University of Quebec in Montreal (thesis to be published by Art Le Sabord Editions); 2000, Master of Fine Arts, Research in Time-Based Art and Photomedia at the School of Art of the College of Fine Arts, University of New South Wales, Sydney, Australia
BIO/ STATEMENT:
Dominique Paul 's interdisciplinary and performative practice investigates our world of deep transformations, in particular relating to climate change, genetic manipulation of life forms and a massive extinction of species.
In an attempt to slow down the effects of climate change, Paul imagines a world where the human species will emulate insects and their capacity to overcome these adversities. In a reversal of Kafka's Metamorphosis, imitating the insect life form may offer a way out to human kind. She creates for example clothing made out of plastic bottles that allows her to float in an upright position, mimicking the insect protected by its shell. With the series The Insects of Surinam, she combines in these works male body parts with insects and plants originating from Maria S. Merian's botanical illustrations.
During her residency, Paul develop a community based project in the South Bronx at Casita Maria Center for Arts and Education creating wearable structures which are translations of data reflecting the increasing social inequalities and the degradation of the environment.
Since 2002, Paul has had over 20 solo exhibitions in North America and Europe. In 2013-14, she had her first solo show at Gallery Miyako Yoshinaga in New York, In 2014, she was selected for What We Have Within at the Art Museum of the Americas, Washington D.C., as well as the 40th Anniversary show of the Womanhouse project : • A "Womanhouse"or a Roaming House? "A Room of One's Own" Today, at A.I.R. Gallery, New York, curated by Mira Schor and Jerseyscapes at Jersey City University Gallery. In 2013, her video Migrations of the Arthropods featured at LUMEN festival was mentioned in Time Out.. In 2010, she was one of 15 artists selected for Art Montreal Contemporary in Shanghai Times Square as part of the World Expo. Previous residencies include the Lower Manhattan Cultural Council on Governors Island (2012).
GALLERIES:
Miyako Yoshinaga Gallery, New York
Galerie Domi Nostrae, Lyon
SELECT PERMANENT COLLECTIONS:
Contemporary Art Museum of Beijing, China
Musee d'Art Contemporain de Lyon, France
National Bank, Canada
Artothèque d'Annecy, France
Loto-Quebec
Cirque du Soleil
SUPPORT: Dominique Paul 3 months residency is made possible with support from Conseil des arts et des lettres du Québec, Québec - New York State artist-in-residence program
Dominique Paul's residency is organized within the framework of Residency Unlimited 's partnership with Casita Maria Center for Arts and Education.