2023 | NYC | Artist
Đejmi Hadrović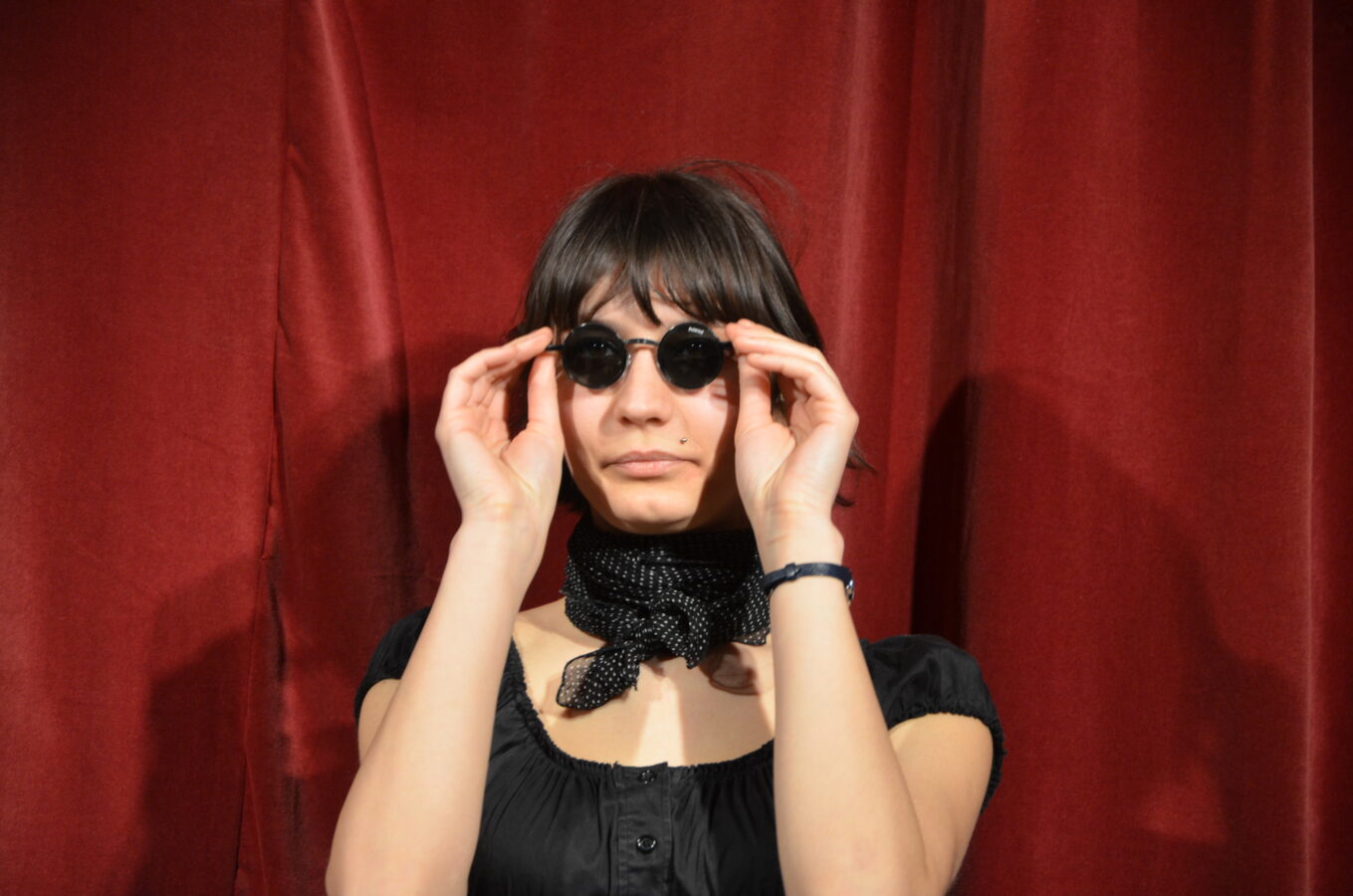 Rother Krebs, 2013, Linz, AT
Artist Name: Đejmi Hadrović
Residency Dates: February - March 2023
Born: 1988
Hometown: Trbovlje, Slovenia
Lives and works: Vienna, Austria
URL: http://dejmihadrovic.si/ | Instagram: @jamie.hadrovic
Education:
2014-2016 | MA, Department of Tmebased Media Art, Art University for Industrial Design Linz, Linz, Austria
2012 | Erasmus student, Middle East Technical University, Philosophy department, Ankara, Turkey
2009-2012 | Bsc in Culture and Anthropology, Faculty of Humanities at University of Primorska, Capodistria, Slovenia
Bio/Statement:
Đejmi Hadrović received the 2022 OHO/Young Visual Artist Award for emerging visual artists in Slovenia with her film essay "Nena".
Đejmi Hadrović defines herself as an ultra contemporary post-war artist. She creates media artworks, photos, performances, and installations. Her works question the conditions of the appearance of an image in the context of contemporary visual culture in which images, representations, and ideas usually function. Her works directly respond to the surrounding environment and use everyday experiences from the artist as a starting point.
Hadrović has exhibited worldwide in Bait al-Zaibaq, Ramallah in Palestine, Ulay Foundation Project Space in Ljubljana, City of Women Ljubljana, Red Dawn at International Feminist and Queer Festival, Kunstforum, Museumsquartier and Kunsthalle in Vienna, Offenes Kulturhaus Linz, Museum of Contemporary Art Slovenia, Museum of Contemporary Art Novi Sad in Serbia, Východoslovenská Galéria in Slovakia. She received several international awards such as the Atelierstipendium Transleithanien Foundation, Vienna, Austria in 2018. Best Photography Award for Zahida is a Feminist, KIBLA, Maribor, Slovenia in 2017, and Digital Big Screen, International award for second best video "Crossing Borders", Trbovlje, Slovenia in 2016. Her work Zahida is a Feminist is in the permanent Viennese museum – MUSA WIEN.
Support: Đejmi Hadrović's residency is made possible with support from The Trust for Mutual Understanding.