2019 | NYC | Curator
Darija Medic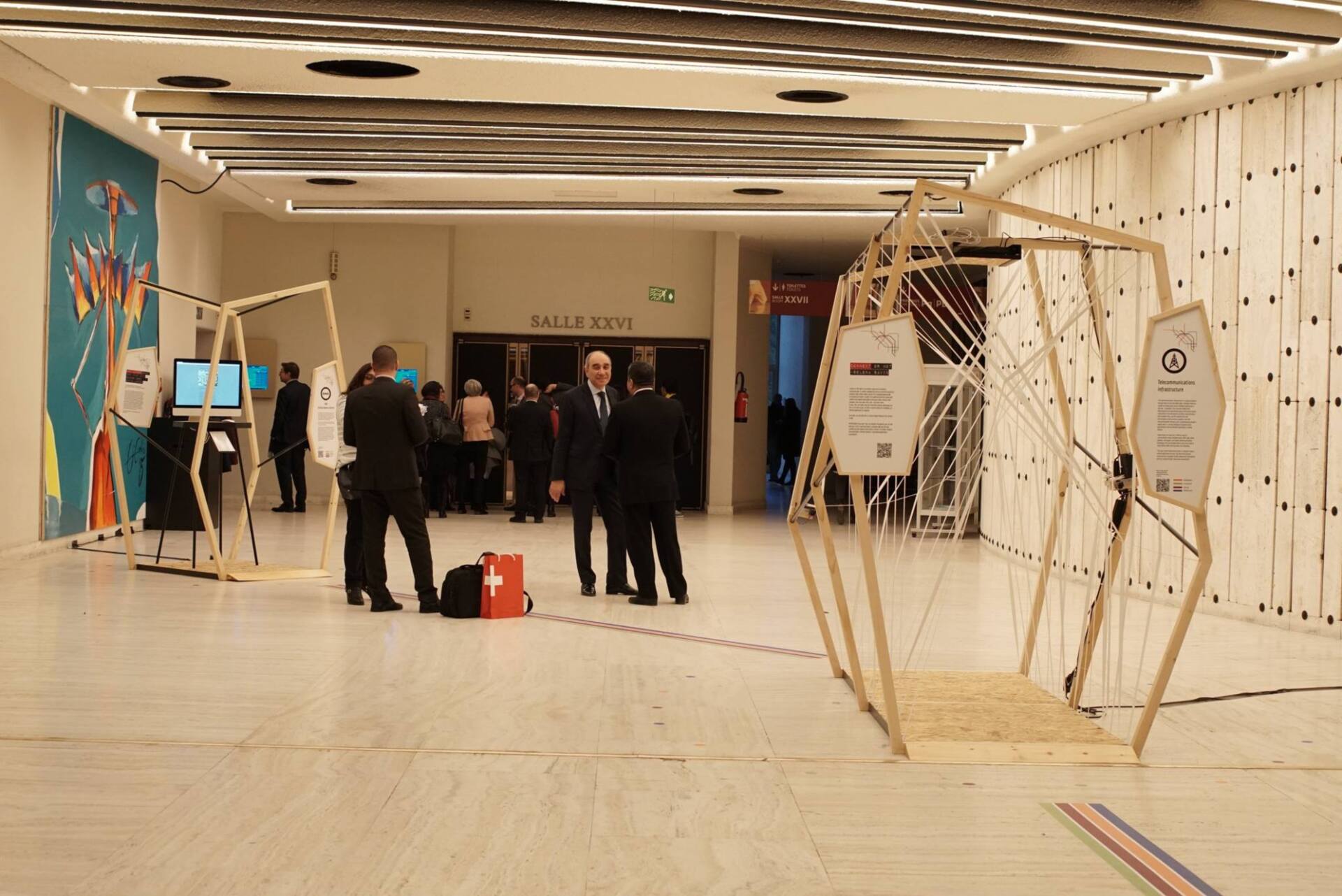 Inside Internet corridors, an exhibition on the crossing of digital art and digital policy
2017. interactive installation, net art, sound art
Bio / Statement:
Darija Medić (1986, Serbia) is a digital practitioner and researcher, working in the fields of media art and design, critical writing, curating and production. She is currently the Digital Art Project Coordinator at DiploFoundation, focused on tackling digital issues through arts and education projects such as Inside Internet Corridors. Since 2012 she has been a core member of the organization Interkultivator that focuses on the decentralization of cultural production in Serbia through the development of experimental educational platforms. In 2015 she joined Napon, The Institute for Flexible Cultures and Technologies is an organization dealing with emerging forms of technology, active in the field of social and cultural practices, critical analysis of technological growth and (re)interpretation of different notions and conceptions from more recent official and unofficial media and cultural history. Her work resides mostly in the context of the public domain and its shaping, language and its social practices, media and its archaeology, technology and its philosophy. The majority of her works are speculative interventions into the imperfections of systems that penetrate the principles of building social meaning and dynamics of power distribution.
As an artist and curator, Darija has exhibited in Serbia and internationally, showing her work on projects such as Device Art (Croatia; Czech Republic), Mindware: Technologies of Dialogue (Poland), Karasssuite (Slovakia; Belgium), Make Me festival (Serbia; Austria), Hacker Space Festival (France), Unlimited Liability (Germany), Memefest (international), Viral Communications conference (Netherlands), and elsewhere.
Support: Darija Medic's residency is made possible with support from DiploFoundation.