2021 | NYC | Artist
Daniela Krajčová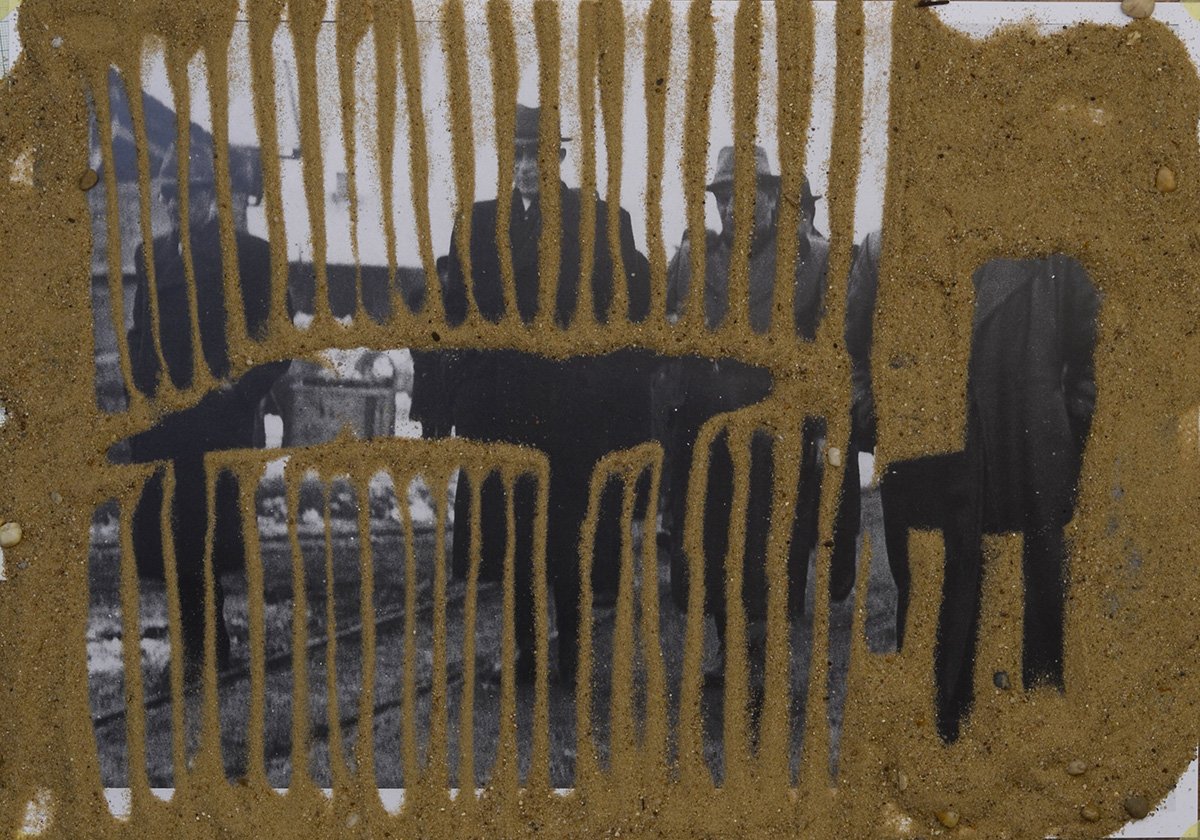 Daniela Krajčová. Still from Found Photographs, 2017
Artist Name: Daniela Krajčová
Residency Dates: March – April 2021
Born: 1983
Hometown: Žilina, Slovakia
Lives & Works: Bratislava, Slovakia
URL: http://www.krajcovadaniela.com
Education:
2014 – PhD, Academy of Fine Arts and Design, Bratislava
Thesis: Commemoration of the Jewish community in handmade animation works
2010 – MFA in Animation, Academy of Music and Performing Arts, Bratislava
2008 – MFA in Intermedia Arts, Academy of Fine Arts and Design, Bratislava
2004 – University of Fine Arts in Jalapa, Mexico
Bio/Statement
Daniela Krajčová is the winner of the 2020 Oskár Čepan Award.
Her socially engaged art projects shape Slovak society through a critical view of the country's complicated past and present. Her practice comprises experimental documentary, animation, drawing, installation and stems from the personal experiences, oral histories, and collective walking activities. Krajčová's projects explore themes such as Jewish history in Slovak cities (Salamanders, 2013), collective farming through the prism of her grandmother's memories (Self-supply ration, 2015), immigration in France (The length of their stay, 2008), or the labor migration of Slovak geriatric care workers to Austria (Nach Wien, 2018). Since 2009 she has organized several participatory projects with the immigrants in Slovakia (Slovak for asylum seekers, 2009; Manual SK, 2015; Tablecloths, 2016) and together with Oto Hudec led a participatory project with Roma children (Project Karavan, 2013- 2019). In her recent work Krajčová explores how kids inhabit the urban space and delves into the experiences of single mothers and families (Behind the railing, 2020). Her work was exhibited at Kunsthalle Bratislava, Slovak National Gallery, the 6th Prague Biennale, the 13th Venice Biennale of Architecture, and various venues in Hungary, France, Slovenia, Estonia, Albania, and Mexico. Krajčová was the artist in residence at Museums Quartier, Vienna and Visual Kontakt in Oradea, Romania.
Select Permanent Collections: Povazska galeria umenia Zilina
Support: Daniela Krajčová's residency is made possible with support from The Trust for Mutual Understanding.