2015 | NYC | Artist
Daisuke Yokota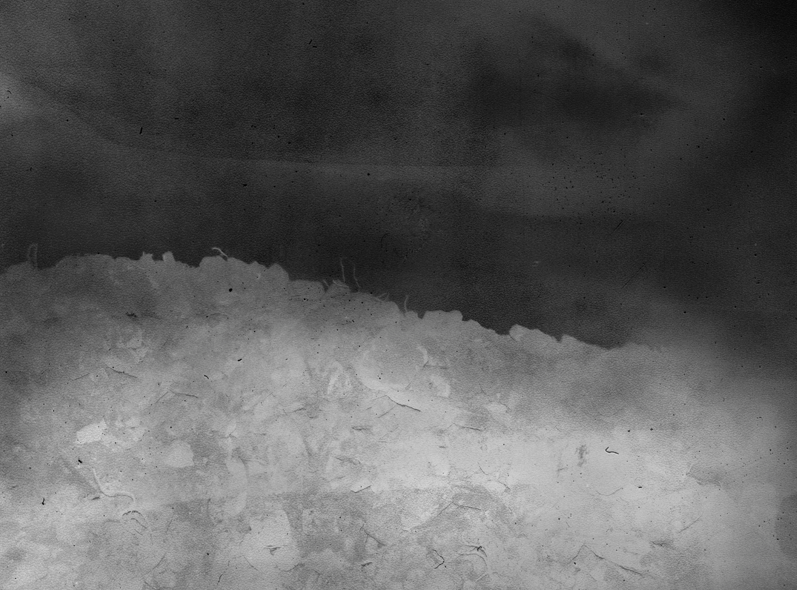 Daisuke Yokota, side/cloud, 2012-2013
Artist name: Daisuke Yokota
Dates of residency: September – October
Born: 1983
Hometown: Saitama, Japan
Lives and works: Tokyo
URL: http://www.daisukeyokota.net
Education: Nippon Photography Institute, Tokyo, 2003
BIO/ STATEMENT:
In May 2015, Daisuke Yokota won the inaugural John Kobal residency award for emerging artists at Photo London, awarding him a two-month residency at RU. In his article for the Guardian, Sean O'Hagan writes, that "Yakota is one of the most talked-about young Japanese photographers with a meticulous approach to photographic experimentation, combined at times with visceral performances" and his willingness "to continuously test the limits of photography".
Daisuke Yokota majored in Photography at Nippon Photography Institute in Tokyo. Represented by the G/P Gallery in Tokyo, he is the recipient of a number of awards including the Excellence Award at Canon New Cosmos of Photography (2008), the Epson Color Imaging Contest Award (2008), and the Grand Prize at 1_WALL Exhibition (2010). His work has been featured in several international art fairs including Paris Photo, Paris, and Unseen Photo Fair, Amsterdam. As the winner of the first Outset I Unseen Exhibition Fund at Unseen Photo Fair 2013, he presented a
solo exhibition at Foam Photography Museum, Amsterdam, in May 2014 with a series of his work that has been added to the museum' s collection. In the same year, his photography book VERTIGO was nominated for the Aperture Foundation PhotoBook Awards. In 2015, he performed at 'Shashin: Photography from Japan,' New York, as well as at 'In the Wake Japanese Photographers Respond to 3/11,' Museum of Fine Arts, Boston. He was recently featured in the group exhibition "Another Language: 8 Japanese Photographers" curated by Simon Baker at the Rencontres d' Arles Photo Festival in July 2015.
Yokota's process combines multiple re-photographing and printing, applying acid or flame to the end results, and making one-off prints and books from unexpected materials in staged public performances. His process is meticulous to the point of obsessive. He shoots on a compact digital camera, prints and rephotographs the results on medium-format film, then prints them again several times using heat and light to mark or distort the images.
Read an interview between Daisuke and Jean Dykstra: http://photographmag.com/issues/november-december-2015/in-the-studio/
GALLERY: G/P gallery, Tokyo, Japan
SELECT PERMANENT COLLECTIONS:
Foam Museum, Amsterdam, NL
Amana Collection, Tokyo
SUPPORT:
Daisuke Yokota is the recipient of the John Kobal Foundation Award awarding the artist a 2 months residency at RU.