2016 | Outbound | Artist
Corrie Baldauf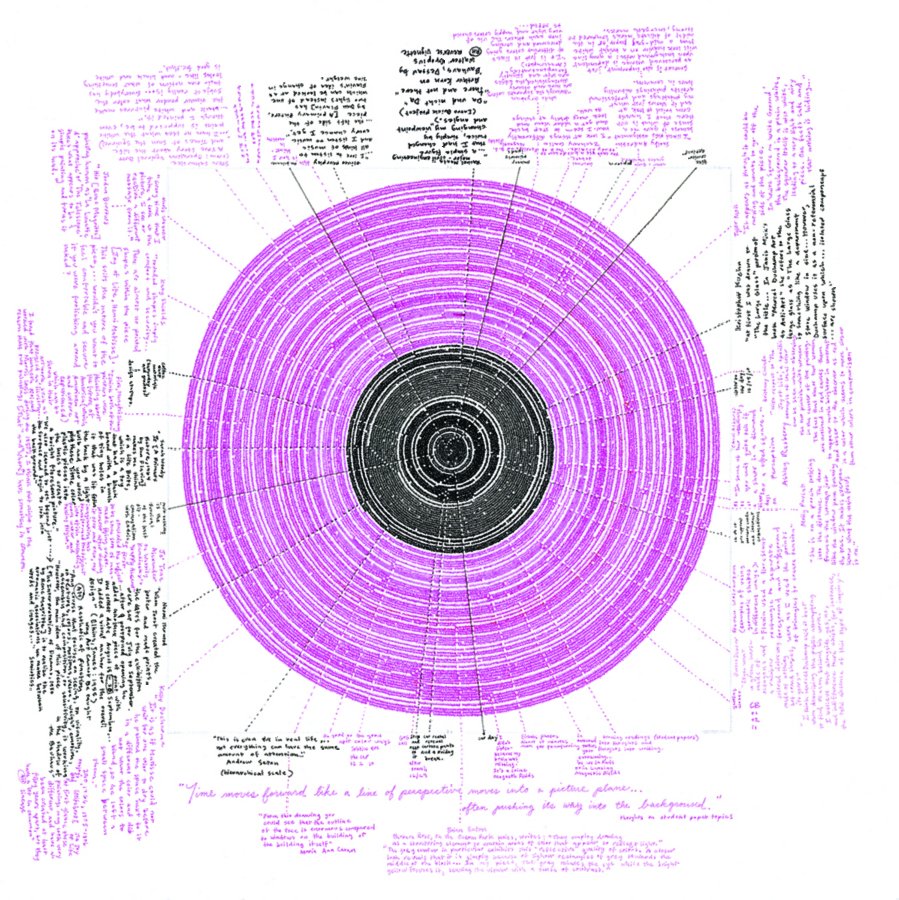 Baldauf, Time Moves Forward
Artist name: Corrie Baldauf
Dates of Residency: September-December
Born: United States
Hometown: Chicago, Illinois
Lives and works: Detroit, Michigan
URL: http://www.corriebaldauf.com
Education: MFA Cranbrook Academy of Art, 2009; BFA Kansas City Art Institute, 2006.
RU Outbound artist Corrie Baldauf is the winner of  The Griffin Art Prize, a fully funded 3 month residency and exhibition opportunity in London for New York based painters. RU created a curatorial committee of local art professionals and the finalist was appointed by the Griffin Gallery.
Corrie Baldauf art practice is based in Detroit, Michigan. Her circle drawings record conversations and make time tangible. Her thesis, "Points and Halos" examined the ways that drawing and sculpture frame and spotlights human interaction. As a 2011 Kresge fellow, she continued her interactive "Optimism Filter Project" as a method for sharing new views of Metropolitan Detroit cities. In 2013, visitors to Detroit started requesting tours to view the city through the "Optimism Filters."  Her art practice is based out of a shared studio space in Corktown, Detroit. She prefers though, to walk her art around the city of Detroit. She doesn't think her art seem as alive sitting in her studio as it does when it is in the hands of other people. Her Optimism Filter Project was featured in Lille, France at Lille 3000. Baldauf's art has appeared in German Art Magazine, Fukt Magazine for Contemporary Drawing, Hyperallergic, Lufthansa Exclusive Magazine, and most recently in HOHE Luft Magazine.