2018 | NYC | Artist
Clare Kenny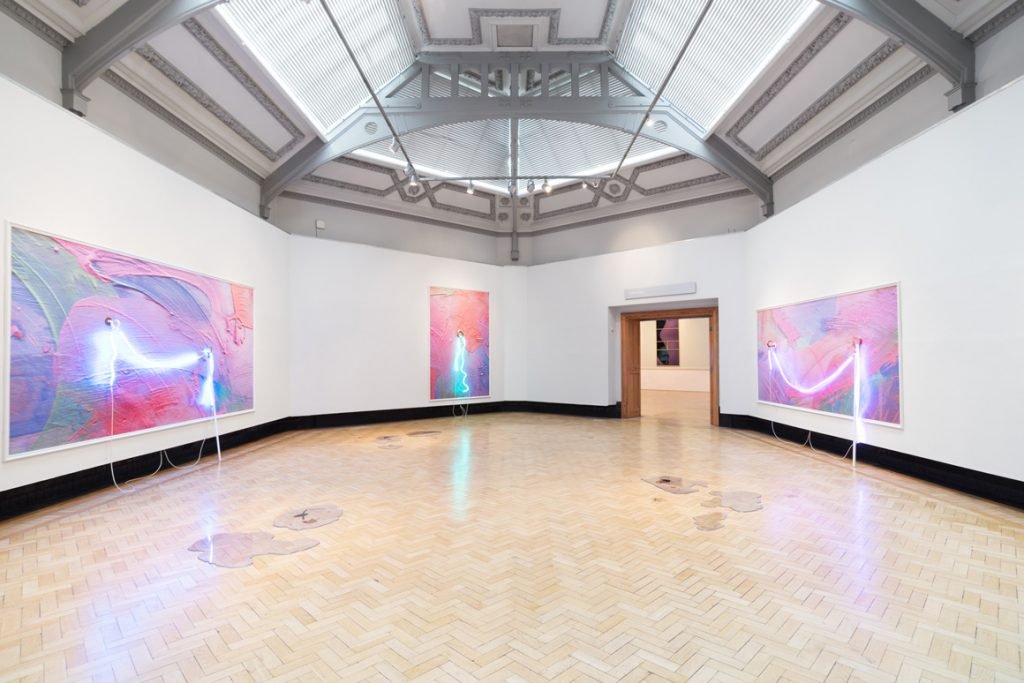 'Industrial Romantic', Installation shot
Bio / Statement:
Clare Kenny works with a variety of materials – such as found objects, building materials, plaster, ceramic, fabric, glass, neon, plexi and spraypaint – yet her work almost always originates in photography, sometimes simply the idea of the photograph. Informed by personal viewpoints and experiences, especially her upbringing and family history, Kenny often toys with notions that relate heavily on a wider level to many people's lives, where shared histories is a recurring theme throughout Kenny's practice.
Aspirations of the working class and their determination to better themselves is something Kenny often references within her own work, especially within her recent series 'enough rope to hang 'emselves'. A neon washing line is erected across the gallery where a series of bronze and marbleised sculptural works sit amongst it, replicating the washing lines strung across gardens, ginnels or other available spaces. Addressing personal affiliations with Northern England is inherent, by carefully highlighting the use of domestic objects and use of materials, Kenny transforms them into objects of high esteem, focusing on shared visual memories and aesthetics of aspiration.
Galleries:
VITRINE
Galerie Gisèle Linder

Support: Clare Kenny's residency is made possible with support from Atelier Mondial Basel (Christoph Merian Stiftung Basel) .