2019 | NYC | Artist
Chantal Feitosa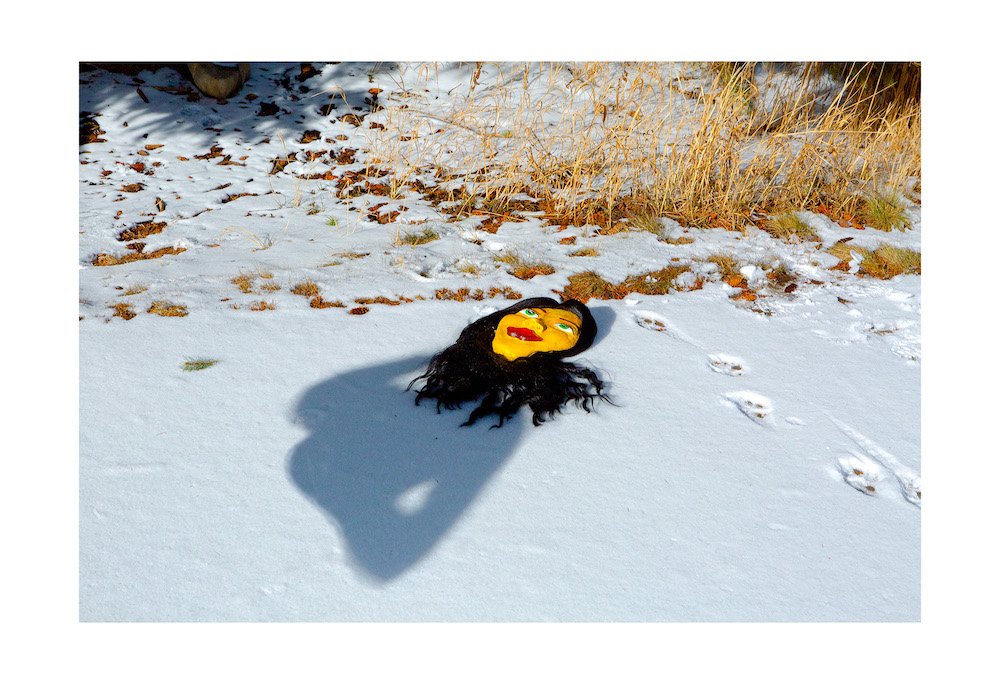 American Dream Girls, 2018. Performance; terracotta masks, acrylic, machine sewn and altered garments.
Artist Name: Chantal Feitosa
Residency Dates: April - June
Born: 1996
Hometown: New York, NY
Lives & Works: New York, NY
URL: https://chantalfeitosa.com/
Education: BFA Rhode Island School of Design (2018)
Chantal Feitosa is a Brazilian American artist whose process shifts between video, photography, and social practice to address themes of racial bias, beauty standards, and belonging. Her fractured identity as a bilingual, binational, and biracial daughter of immigrants has led her to label much of work and process as "collage". By replicating systems of childhood play and learning through performance and object-making, she is interested in how pedagogy and language can exist as fine art mediums to effectively address narratives of historical marginalization and trauma.
During her time at RISD, she served as a co-organizer in the creation of "The Room of Silence": a viral documentary with student testimonials addressing the need for racial equity in art school critique. She has worked on education programs through arts organizations such as Free Arts NYC and the New Museum of Contemporary Art and has been a visiting teaching artist at the Queens Council of the Arts.
Recent GROUP EXHIBITIONS include 2018 - Flower Growing Nowhere, RISD - Cloud Studio, Providence, RI; 2018 - Open Media / Glass Senior Show Woods-Gerry Gallery, Providence, RI; 2018 - The Sweeter the Juice Benson Hall Gallery, Providence, RI; 2018 - Ode to B22 130 Point St, Providence, RI; 2017 - isms-: Exploring the Intersectionality of Identities ISB Gallery, Providence, RI.
Recent PUBLIC EVENTS & PERFORMANCES include 2019 - Making and Being: Modes of Critique Hauser & Wirth, New York, NY Guest panelist; 2018 - Anderson Ranch Artists in Residence Slide Presentation; The Launchpad, Carbondale, CO 2018 - The Spelling Bee (say their names); RISD Museum, Providence, RI Participatory performance; 2017 - On Beauty, RISD Museum - Third Thursdays, Providence, RI Participatory performance.
FILM FESTIVALS & SCREENINGS include 2019 - Scout Film Festival Stowe, VT; 2018 - Vidlings & Tapeheads Film Festival Hamtramck, MI; 2018 - Dulcísimo Ovario : Circuito V Pachuca, Mexico.
PUBLICATIONS & MEDIA include Uncommon Sense, January 2018, Volume 1. p. 8, Loving Incognegro, p.33, "On Beauty: A Guide to Attempting Visibility in Elite Spaces Now Here This Podcast, December 2017, Issue I: Found and Lost, Other Halves -isms: exploring the intersectionality of identities, January 2017 p.20, Why Yes, I Have Been to the Amazon…
In 2018, she was a Photography & New Media resident at Anderson Ranch Arts Center.
Support: Chantal Feitosa's residency is made possible with funding from The Cultural Development Fund from NYC Department of Cultural Affairs and National Endowment for the Arts /Artworks Grant.