2021 | NYC | Artist
Cecilia Abeid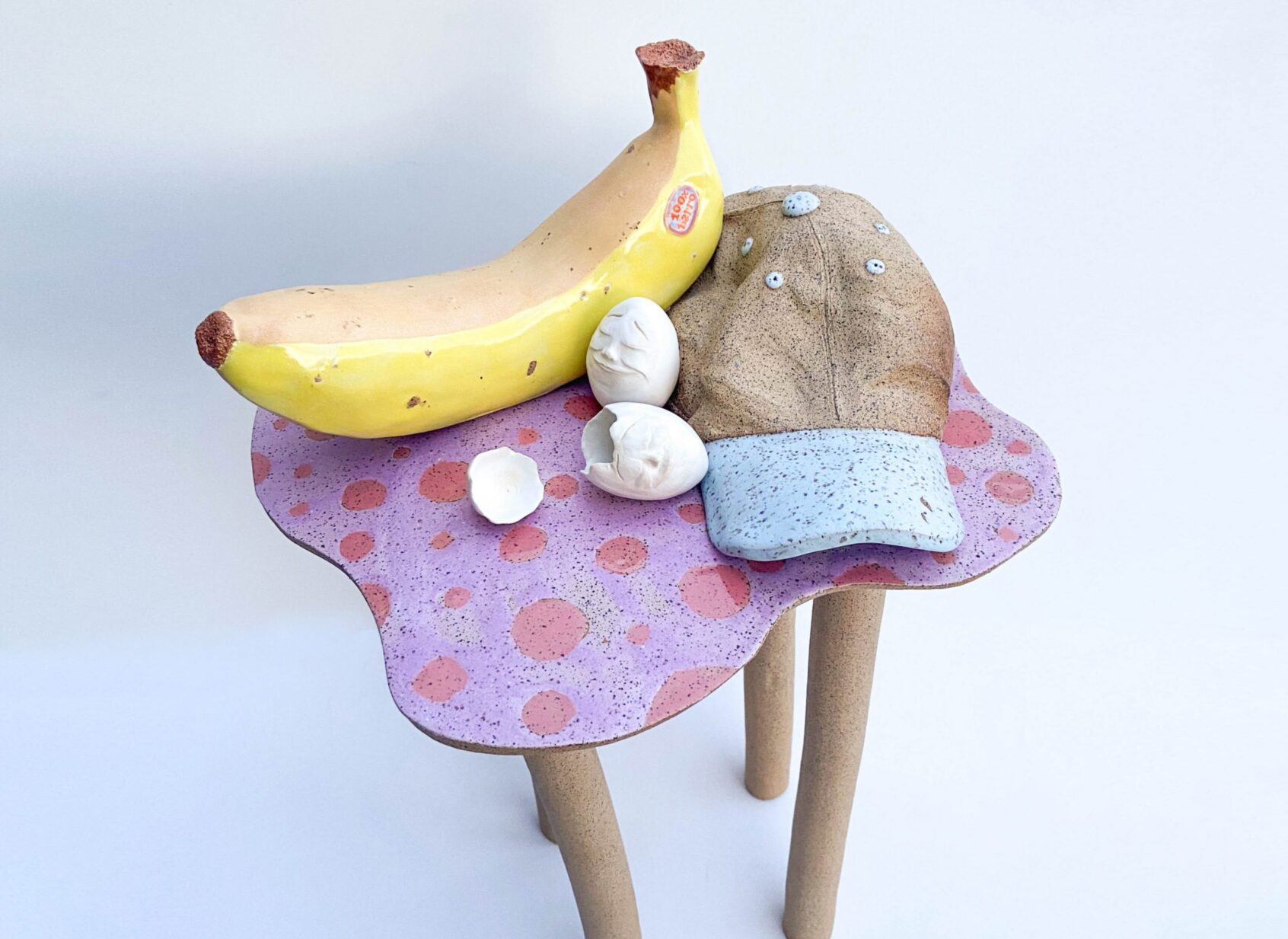 Bedside Rush, 2021, Stoneware sculpture.
Artist Name: Cecilia Abeid
Residency Dates: July - August 2021
Born: 1994
Hometown: Rio de Janeiro, Brazil
Lives & Works: New York, USA
URL: http://www.ceciliaabeid.com/
Education: PUC-Rio de Janeiro, Brazil; School of Visual Arts, New York; Paris College of Art, France.

Bio/Statement:
Cecilia Abeid is a Brazilian artist and designer currently living and working in New York. Coming from Rio de Janeiro, her sense of creativity tends to come from the art of improvisation and a universe of pigments. While Abeid works with diverse mediums and techniques, including metal etching, lithography, and animation, she has been dedicating herself more and more to stoneware sculptures. One of her many intents is to bring elements of magic and delight into everyday objects and situations of the mundane while still projecting a sense of motion and life into solid sculptures. Especially since the pandemic, Cecilia has cultivated the feeling of making the home an oasis or a magic land. The ceramic sculptures tell a narrative and have a life of their own; we are merely spectators.
Abeid's ceramic sculptures explore the newfound perspective towards a material proven to be timeless. Fascinated by the capacity of how such a raw, natural mix of water and minerals can mimic reality so vividly, her intent is to capture a sense of doubt in the visual representation of her ceramic sculptures while subtly leaving hints of a tiny world with a life and colors of its own. The artist states is important to play around with how such a solid material (at its final step) can look so malleable and feel so tasty; in a world where eggs not only have faces, but they have personality, where bananas are big and unreal, and to an extent even sexual. According to the artist it is all about playing with textures, sizes, and the sense that it goes beyond what your eyes can see.
This summer Abeid will continue exploring ceramics, investing in size and more challenging hand built sculptures. She hopes to assemble a body of work that projects mundane objects into a surreal and magical perspective.