2015 | NYC | Artist
Carolina Martinez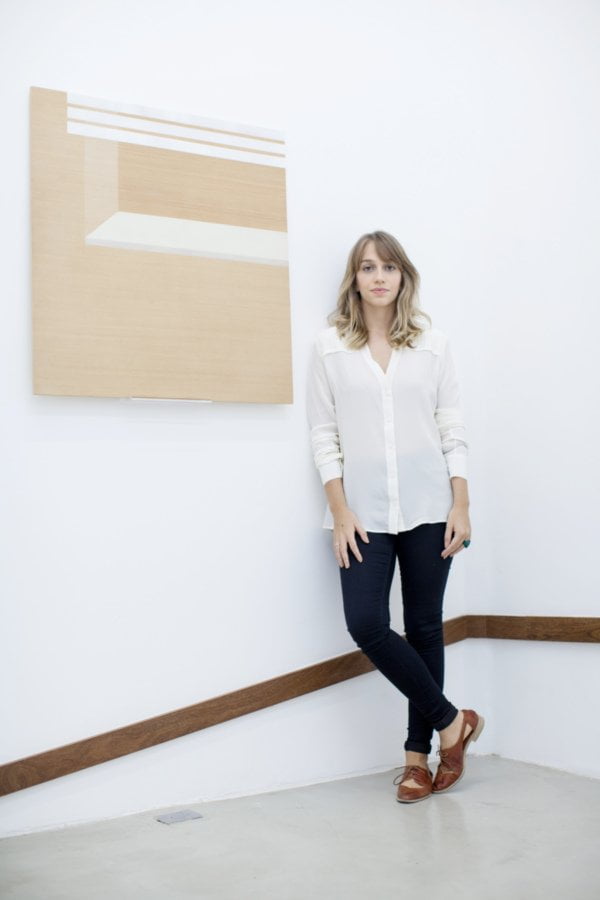 Artist: Carolina Martinez
Dates of residency:  Feb - April
Born: 1985
Hometown: Rio de Janeiro, Brazil
Lives and works: Rio de Janeiro, Brazil
Education: BFA in Architecture and Urbanism, Pontifical Catholic University of Rio de Janeiro, Brazil, 2009
URL: http://www.carolinamartinez.com.br
BIO/ STATEMENT:
An artist and architect, Carolina Martinez works from her studio in the Bhering factory in Gamboa, a neighborhood of Rio de Janeiro. In her paintings, drawings, photography and installation work she searches for connections that exist between invisible urban spaces, architecture and scenes of everyday life that often go unnoticed. As she says,  I always try to dislocate something standard in architecture". By challenging conventional notions of architecture, she disrupts the viewer's perception of space with a body of work that is both textural and poetic and conveys ordinary scenes of everyday life in urban contexts.
Recent exhibitions include "A questão do espaço na arte", Parque Lage at School of Visual Arts (Rio de Janeiro, (2014); "Às Avessas (Inside Out), her first solo show at Galeria Laura Marsiaj (2013);  artfairs SP Arte (2012 and 2014) and Art Rio (Rio de Janeiro, 2012-2014); Coletiva Novíssimos, IBEU Galleria, Rio de Janeiro (2013); "Somatório Singular", Galeria Murilo Castro, Belo Horizonte (2012); Museum of Contemporary Art of Ribeirão Preto (São Paulo, 2012); 35 Saloon of Contemporary Art of Ribeirão Preto (São Paulo, 2010).
Interview Carolina Martinez ArtArte (June 2013): http://arteseanp.blogspot.fr/2013/06/conversando-sobre-arte-entrevistada-com.html
GALLERY: Galeria Laura Marsiaj, Rio de Janeiro, Brazil.
SUPPORT: Carolina Martinez's 3 months residency is supported by private collectors through a shared donation program promoted by the Galeria Laura Marsiaj.