2019 | NYC | Artist
Candace Thompson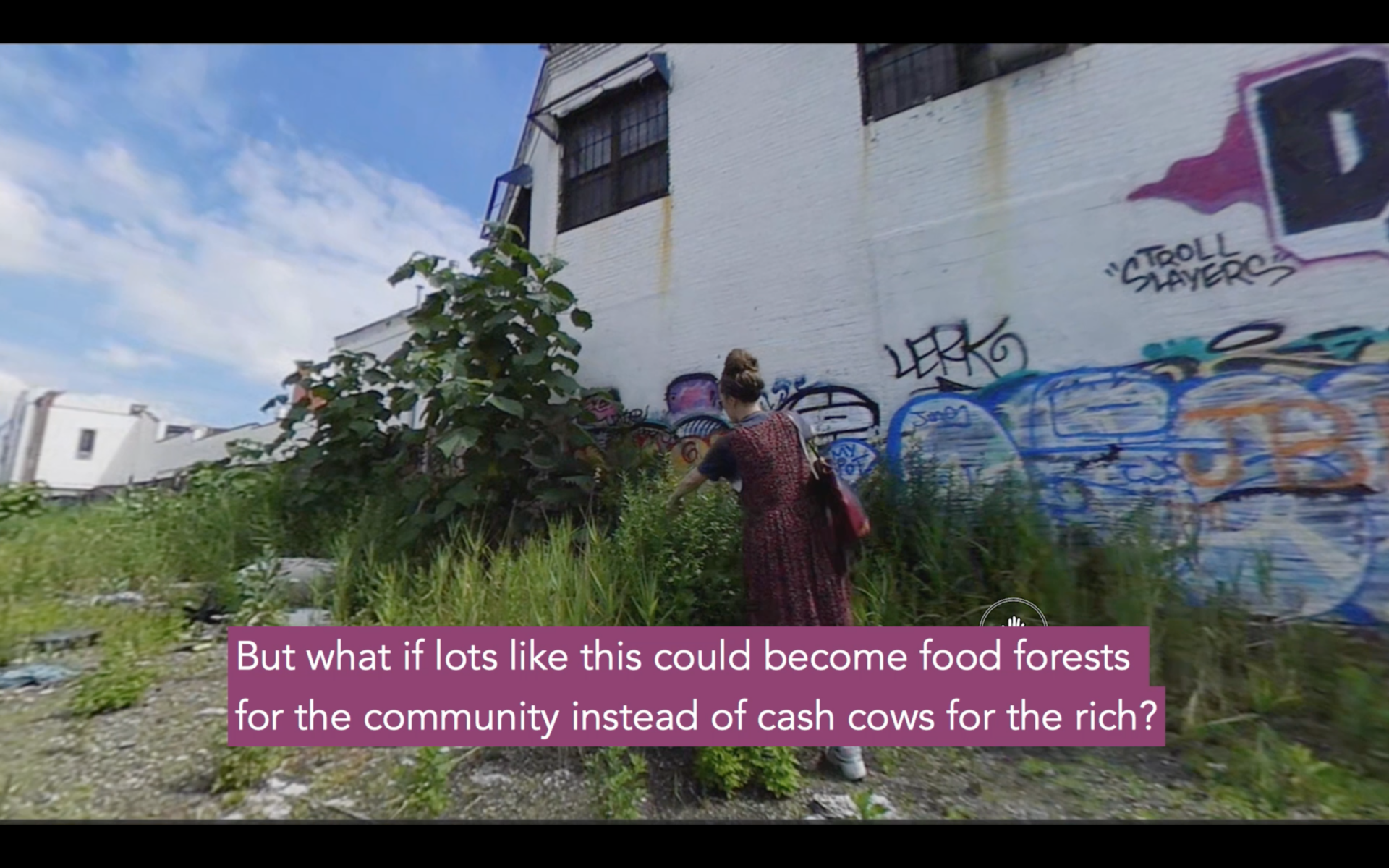 "Still from The C.U.R.B.'s micro-film series #processingprocess: "Property; Value" (2018)
Artist Name: Candace Thompson
Residency Dates: February-April 2019
Born: 1982
Lives & Works: Brooklyn, NY
Artist URL: kandeetee.net ; thecurb.earth
Education: BFA University of North Carolina at Greensboro (Performance), Currently MFA candidate at Hunter College's Integrated Media Art Program
Bio / Statement:
Candace Thompson is a [human] performer and interdisciplinary media maker fascinated with the feedback loops generated by place, culture, identity, climate, economics, and daily interpersonal interaction. She makes video, audio, web projects, and ritualistic installations– both IRL and online—that examine and challenge the truths we purportedly hold to be self-evident. Perhaps they aren't so self-evident after all.
Candace Thompson is a current thesis candidate in the Integrated Media Art Program at Hunter College. Her work has been shown at various film festivals across the United States. Past residencies include Art Farm, Marquette, NE, Lademoen Kunstnerverkdsteder, Trondheim, Norway. She is a current Fellow with the More Art Engaging Artists Program, and an Associated Artist with Culture Push.
Support: Dirt & Debt, RU's first thematic residency program is made possible with support from the New York City Department of Cultural Affairs in partnership with the City Council.